Sandu declares that Transnistria conflict could be resolved after Ukraine's victory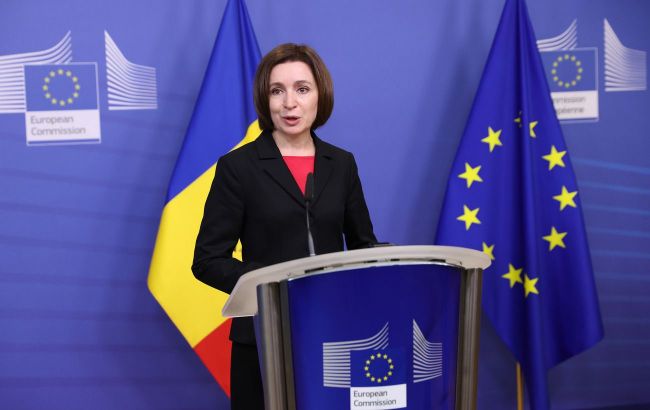 Photo: Maia Sandu, President of Moldova (Getty Images)
President Maia Sandu of Moldova stated that conditions for resolving the Transnistria conflict may arise after Ukraine wins the war with Russia, according to France 24.
"We do believe that when Ukraine wins the war, that might be a geopolitical opportunity to solve the [Transnistria] conflict. But the condition is: to solve it peacefully. And at the same time, we are preparing for this geopolitical opportunity," Sandu stated.
She expressed hope that after resolving the conflict, Moldova would be able to become a member of the European Union.
The Moldovan president also expressed gratitude to Ukrainian defenders, who are also defending Moldova.
Transnistria conflict
Transnistria, a region in Moldova, declared its independence in 1990, a move that no country has recognized.
Russian troops are stationed in the region.
In May of this year, Ukraine's Minister of Foreign Affairs, Dmytro Kuleba, revealed that Ukraine had to keep troops on the border with Moldova because of the situation in Transnistria.