MoD of Ukraine thanked Lloyd Austin for transfer of ATACMS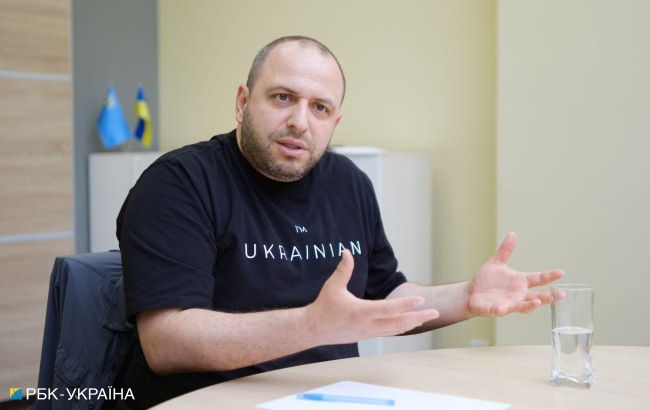 The Minister of Defense of Ukraine, Rustem Umerov (photo: Vitalii Nosach, RBC-Ukraine)
Ukrainian Minister of Defense Rustem Umerov held negotiations with the head of the Pentagon, Lloyd Austin. Specifically, the Ukrainian official expressed gratitude to his counterpart for providing Ukraine with ATACMS missiles, according to the Rustem Umerev's Twitter message.
"I briefed his American counterpart on the situation on the battlefield and thanked the U.S. leadership and personally Minister Austin for providing Ukraine with ATACMS systems. This has a significant impact on the combat situation," he stated.
ATACMS for Ukraine
This week, Ukrainian defenders launched missile strikes on airports in the temporarily occupied cities of Luhansk and Berdiansk.
Later, The Wall Street Journal reported that the Ukrainian forces used long-range American ATACMS missiles for the attacks. This information was confirmed by President Volodymyr Zelenskyy.
According to reports, a total of 20 such missiles were delivered to Ukraine.
As noted by the Minister of Foreign Affairs of Ukraine, Dmytro Kuleba, the supply of ATACMS will continue on a regular basis.