Missile strike on Ukraine: General Staff clarifies number of downed Russian missiles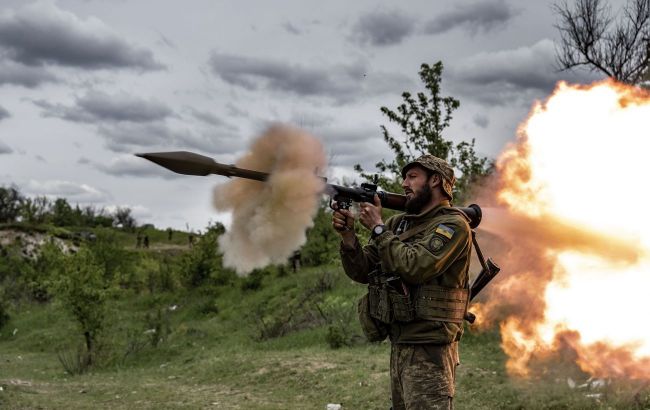 Ukrainian military (Photo: Getty Images)
Russia launched 43 air-launched cruise missiles (Kh-101/Kh-555/Kh-55) at Ukraine on the night of September 21. The air defense forces managed to shoot down most of the enemy missiles, according to the General Staff.
According to updated information, during the night of September 21, the Russian Federation launched another massive missile strike on Ukraine's energy, industrial, and civilian infrastructure.
A total of 44 air-launched cruise missiles (Kh-101/Kh-555/Kh-55) and 6 guided anti-aircraft missiles (S-300) were launched.
As a result of the combat actions by the Air Force in cooperation with the Air Defense Forces, 38 cruise missiles were destroyed, with an earlier report mentioning 36 shot-down missiles.
"In total, the enemy delivered 52 missile and 44 aviation strikes, conducted 43 salvo artillery shelling on the positions of our troops and residential areas. Unfortunately, there are casualties and injuries among the civilian population as a result of Russian terrorist attacks," the General Staff reported.
Night attack
During this night and morning, the Russian army attacked Ukraine, and explosions due to air defense operations were heard in various regions, but there were also missile impacts.
In particular, an energy facility was attacked in Rivne. In the Cherkasy region, missile fragments fell on a hotel, and in Kyiv, debris falling was reported in several districts.
Learn more about the consequences of the enemy's attack on September 21 in RBC-Ukraine's material.