Missile strike in Mykolaiv region: Number of casualties increased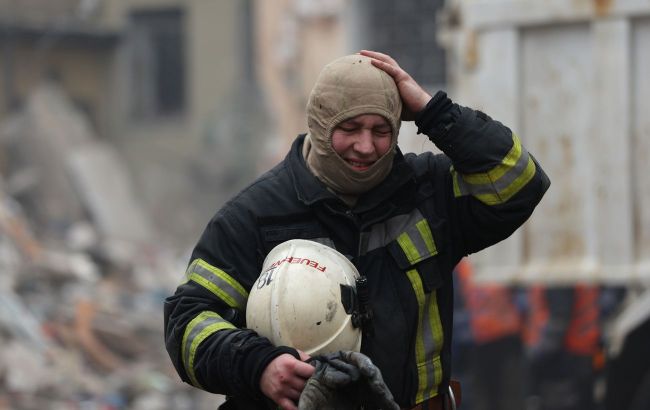 As a result of the Russian missile attack on the Mykolaiv region, the number of casualties has increased (photo: GettyImages)
"Two individuals have lost their lives, and their bodies were extracted from the debris of a collapsed food establishment by rescue teams. Additionally, one person sustained injuries," the statement reads.
Law enforcement authorities note that the strike has caused damage to residential buildings and an agricultural enterprise.
Photographs depicting the aftermath of the Russian rocket strike have also been published.
Earlier, Vitaliy Kim, the head of the Mykolaiv Regional Military Administration, reported that a woman lost her life as a result of the Russian attack.
Shelling of the Mykolaiv region
Russian occupiers have repeatedly shelled Mykolaiv, resulting in the deaths and injuries of innocent civilians in the city. Additionally, the enemy has resorted to damaging the local infrastructure.
For example, during the night of October 1, terrorists launched kamikaze drones in the region, causing damage to a storage facility of an agricultural enterprise and a fence.
On July 20, during another round of shelling, there was a confirmed fatality. Rescue teams retrieved the body of the deceased from the debris in the city center.