Missile attack on Chernihiv, August 19 - Rescue operation completed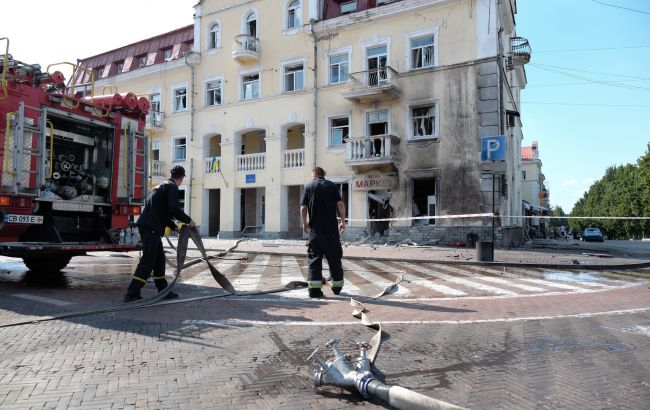 Russians shell Chernihiv (photo: Vitalii Nosach, RBC-Ukraine)
The search and rescue operation in Chernihiv, which was deployed at the site of the Russian Iskander missile landing, has concluded," according to the Telegram channel of the Minister of Internal Affairs of Ukraine Ihor Klymenko.
"The search and rescue operation is completed: 136 people were injured as a result of the Russian strike on the central part of the city," reported Klymenko.
According to him, among the 136 injured:
7 fatalities, including one child,
129 wounded, of which 15 are children,
and 15 police officers.
"Sincere condolences to the families of the deceased. We grieve with you," added the minister.
Rocket strike on Chernihiv
Today, on August 19, during an air raid alarm in Chernihiv, powerful explosions were heard. Later, the authorities confirmed that the occupiers, most likely using ballistic missiles, struck the city center. Many people were in the area at the time of the attack.
As a result of the attack, the drama theater, square, courthouse, Chernihiv Regional Administration building, stores, and other public facilities were damaged.
For all the details of this cynical Russian attack, read the article by RBC-Ukraine.