Missile attack in Kryvyi Rih: over 80 injured, including 7 children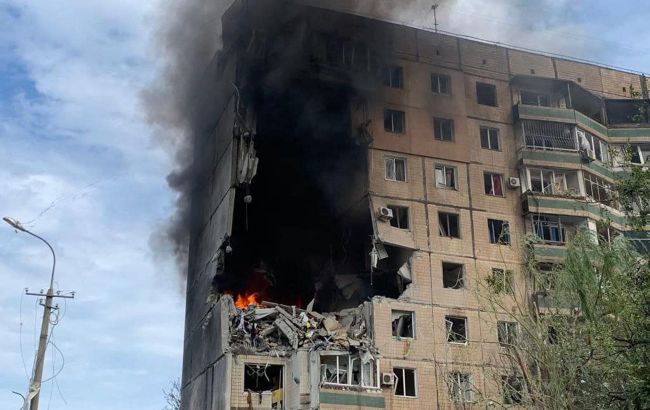 The number of casualties from the Russian rocket attack on Kryvyi Rih has once again increased (Photo: facebook.com/mvs.gov.ua)
According to the Telegram channel of Serhii Lysak, the head of Dnipropetrovsk Regional State Administration, the number of casualties from the Russian rocket attack on Kryvyi Rih has once again increased, leaving more than 80 people wounded, including seven children.
The city is mourning the innocent victims of the Russian missile strike. The toll of those injured has risen to over 80 as a result of the hostile attack, with seven of them being children.
As of now, 19 people are receiving treatment in hospitals, and all the injured are reported to be in moderate condition.
Lysak also added that the previous night in the Dnipropetrovsk region passed without any shelling incidents.
Missile attack on Kryvyi Rih
On July 31 Russian occupying forces launched an attack during an air alarm. The invaders fired two missiles at the city, with one hitting a residential building and the other striking an educational institution.
Throughout the day, the number of injured continued to rise, initially reporting one fatality and 10 injured. During the aftermath, there was a collapse of structures in a multi-story residential building.
For more detailed information on the tragedy, refer to the report here.