Missile attack in Kryvyi Rih on July 31: Zelenskyy shares footage of aftermath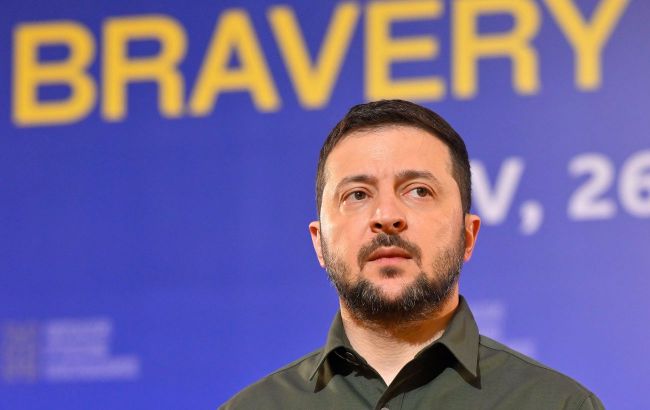 Ukrainian President Volodymyr Zelenskyy (Photo: Getty Images)
President of Ukraine, Volodymyr Zelenskyy, responded to hostile shelling in Kherson and Kryvyi Rih, while also releasing video evidence of the aftermath of another Russian act of terror in his Telegram channel.
"Monday morning. Regions of Ukraine are being shelled by the occupiers, who continue to terrorize peaceful cities and people. Kryvyi Rih, Kherson. Residential buildings, a university building, a crossroads were hit. Unfortunately, there are dead and wounded. There may be people under the rubble. My condolences to all those who have lost their loved ones because of Russian terror," Zelenskyy wrote.
He noted that rescue workers and all necessary services are active at the scene.
"We are trying to save as many people as possible. I have already spoken to the Ministry of Internal Affairs, the Security Service of Ukraine. Deputy Head of the Presidential Office for Regional Policy Oleksiy Kuleba and the RSA (Regional Military Administration) heads are already dealing with the situation. In recent days, the enemy has been stubbornly attacking cities, city centers, shelling civilian objects and housing. But this terror will not frighten us or break us. We are working and saving our people,"Zelenskyy added.
Missile attack on Kryvyi Rih
Today, Russian occupying forces launched two missiles at the city of Kryvyi Rih. One missile hit a four-story educational institution building, while the other destroyed a section of a residential building from the 4th to the 9th floors, resulting in a fire.
As of 10:15, one person has been reported killed, and 10 others injured. There is a possibility that people might be trapped under the debris. The rescue operation is ongoing.
The Ukrainian Air Force does not rule out the possibility that the enemy might have used ballistic weaponry. However, experts' conclusions are yet to be awaited.
Shelling of Kherson
This morning, the Russian army also shelled the center of Kherson with the Grad multiple rocket launcher system. Municipal workers were among those hit. A 60-year-old man was killed on the spot due to injuries sustained, and four of his colleagues were injured. They have sustained mine-blast and explosion injuries, as well as concussions. Medical assistance is being provided to them.