Miss Universe 2023: Photos of the winner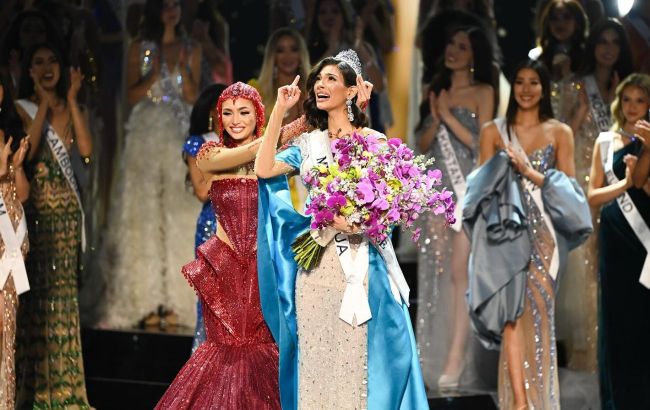 Miss Universe 2023 winner (Photo: instagram.com/missuniverse)
The final of the Miss Universe beauty contest took place in El Salvador. The crown of the winner of the 72nd international contest went to the 23-year-old representative of Nicaragua - Sheynnis Alondra Palacios Cornejo, according to the official Instagram account of the contest.
What is known about the winner of Miss Universe 2023
The holder of the Miss Universe 2023 title was born on May 31, 2000, in Managua, Nicaragua.
She studied at the Central American University in the mass communications department.
Miss Universe 2023 (Photo: instagram.com/missuniverse)
During her studies, the girl actively participated in volleyball competitions as part of the university team.
Since 2016, Sheynnis has regularly participated in beauty contests.
Miss Universe 2023 (Photo: instagram.com/missuniverse)
Two years ago, she participated in Miss World but did not make it to the final.
This summer, the beauty was crowned Miss Nicaragua, opening the way for her to participate in the Miss Universe contest.
It is worth noting that the victory of the representative of Nicaragua is the first in the history of the contest. Next year, the contest will take place in Mexico.
Miss Universe 2023 (Photo: instagram.com/missuniverse)
Ukraine was represented by the Kyiv singer, model, and volunteer Angelina Usanova.
Angelina Usanova (Photo: instagram.com/usanova.life)
Not without scandals. At the welcome evening in El Salvador, the Ukrainian was seated at the same table as the Russian contestant.
The organizers of the contest tried to make girls friends in this way.
Angelina Usanova next to the Russian contestant (Photo: instagram.com/missuniverse)
Usanova's facial expression shows that she was far from thrilled with such a "neighborhood."