Minibus and truck collided in Türkiye: Ukrainian died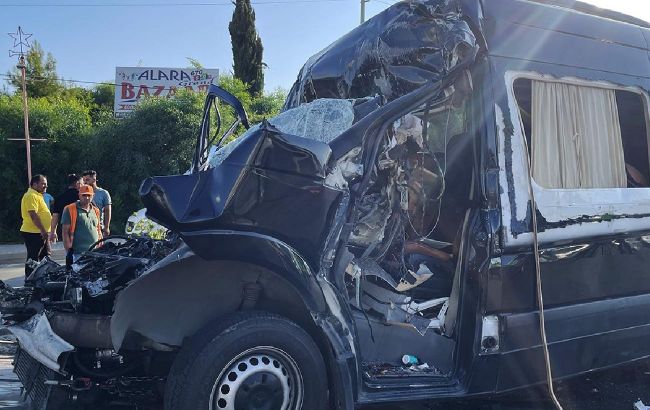 Minibus and truck collided in Türkiye: Ukrainian died (trthaber.com)
A truck and a minibus collided in Türkiye. According to the Ministry of Foreign Affairs of Ukraine, a Ukrainian citizen lost her life as a result of the collision.
The incident took place on the morning of July 30 on the Alanya-Antalya highway, near the town of Okurcalar. The minibus was transporting tourists, citizens of Kazakhstan, from a hotel to the airport when it collided with a truck that had stopped at a traffic light.
The accident resulted in the death of the Turkish truck driver and a tour guide who was a Ukrainian citizen.
"The employer's information and the contact details of the deceased Ukrainian citizen's relatives are currently being verified. The Ukrainian Consulate in Antalya is handling the case," the ministry says.
According to Turkish media, 12 tourists were injured in the accident, with 6 of them sustaining serious injuries. They were promptly taken to local hospitals for treatment.
On July 25, there was another accident at a checkpoint in Kyiv. A driver, speeding recklessly, hit two National Guard servicemen and then crashed into two parked cars, one of which had a military officer inside.
The driver has been charged and remanded in custody without the possibility of bail.