Military exchange - Ukraine returns bodies of 84 fallen soldiers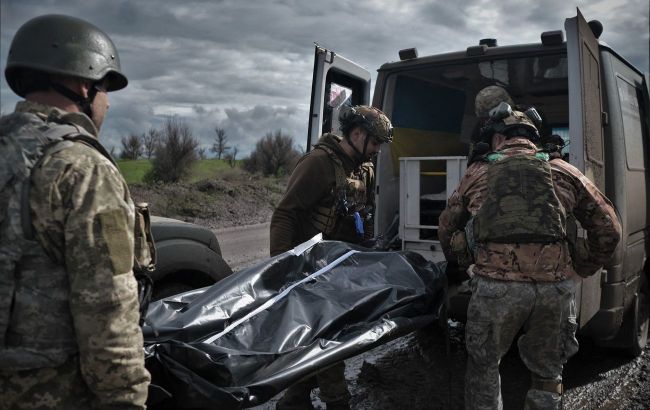 Ukraine returns bodies of 84 more fallen soldiers from the occupied territory (Photo: Getty Images)
Ukraine has repatriated the bodies of 84 servicemen who gave their lives for our state, according to the Ministry of Reintegration.
Today, the bodies of Ukrainian servicemen who died in the temporarily occupied territories were repatriated. This successful effort allowed for the return of the remains of 84 defenders.
The Ministry of Reintegration facilitated the repatriation of bodies from the occupied territories, the authorized body for missing persons in cooperation with the United Center at the Security Service of Ukraine (SBU), Civil-Military Cooperation of the Armed Forces, other security structures, departments, and international organizations.
After identification, the defenders' bodies will be handed over to their families for a dignified burial.
The transfer of the fallen defenders' bodies was carried out per the norms of the Geneva Conventions.
Return of fallen fighters
Russia and Ukraine regularly conduct exchanges of the bodies of military personnel. For instance, the most recent exchange occurred at the beginning of August when Ukraine returned the bodies of 44 fallen fighters.
Moreover, Yurii Taranuk, the head of the Coordination Staff for Dealing with Prisoners of War, recently stated that Russia hands over the bodies of military personnel officially recognized as prisoners of war. There have been no reports of their health deteriorating or their critical condition. This raises doubts about the quality of Russia's work or the presence of a medical commission there.