Military exchange: Ukraine returns bodies of 44 fallen soldiers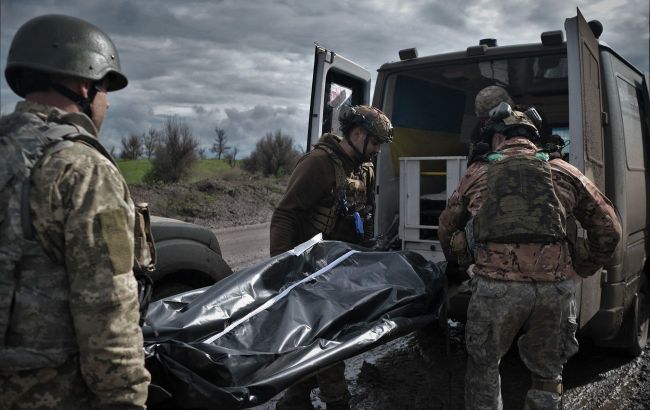 Ukraine returned the bodies of 44 fallen defenders (Photo: Getty Images)
"The transfer of the bodies of servicemen who gave their lives for Ukraine has taken place. Today, the remains of 44 defenders were successfully returned to their families," the statement reads.
The Ministry of Reintegration facilitated the return of the bodies from the occupied territories of Ukraine, the authorized representative for missing persons in cooperation with the Joint Center at the SBU, Civil-Military Cooperation, the Armed Forces of Ukraine, other security agencies, departments, and international organizations.
The process of returning the fallen defenders is ongoing. It is carried out by the norms of the Geneva Convention.
Return of the bodies of fallen soldiers
Russia and Ukraine regularly exchange the bodies of military personnel. For example, on July 14, Ukraine returned the bodies of another 62 fallen soldiers.
Recently, Ombudsman Dmytro Lubinets also reported that Ukraine had returned the defenders' bodies who died due to a Russian terrorist attack in Olenivka. The Russians detonated a building in a prison colony where Ukrainian soldiers were held captive. According to unconfirmed information, more than 50 people were killed.