Ukraine returns bodies of 62 fallen soldiers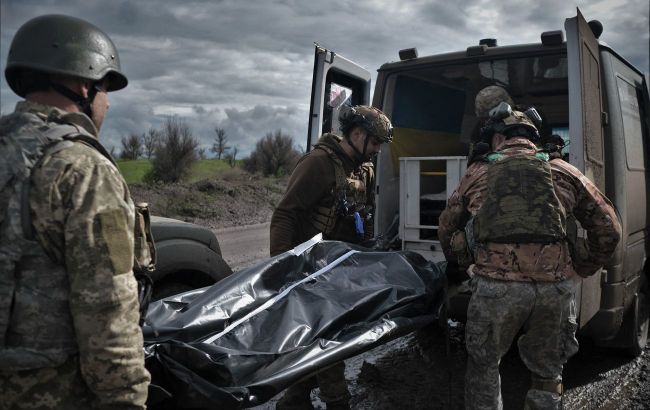 Ukraine returned the bodies of 62 servicemen (Getty Images)
Now the families of the fallen soldiers will have the opportunity to bid them a dignified farewell.
The bodies' repatriation from the occupied territories of Ukraine was facilitated by the Ministry of Reintegration, the Commissioner for Persons Missing in cooperation with the Joint Center for Control and Coordination (JCCC), the Security Service of Ukraine, the Armed Forces of Ukraine, other law enforcement agencies, departments, and international organizations.
The process of returning the bodies of Ukrainian military personnel continues, according to the norms of the Geneva Conventions.
Exchanging of fallen soldiers' bodies
Russia and Ukraine regularly conduct exchanges of bodies of military personnel. Most recently, such an exchange took place on July 12 when Ukraine returned the bodies of 19 soldiers who died in Russian captivity.
Recently, the Commissioner for Human Rights of the Verkhovna Rada Dmytro Lubinets said that Ukraine had returned the bodies of military personnel who were killed in a Russian terrorist attack in Olenivka. Russians blew up a building where Ukrainian soldiers were held captive. According to unconfirmed reports, more than 50 people were killed.