Explosion in Olenivka penal colony was not caused by HIMARS missile - UN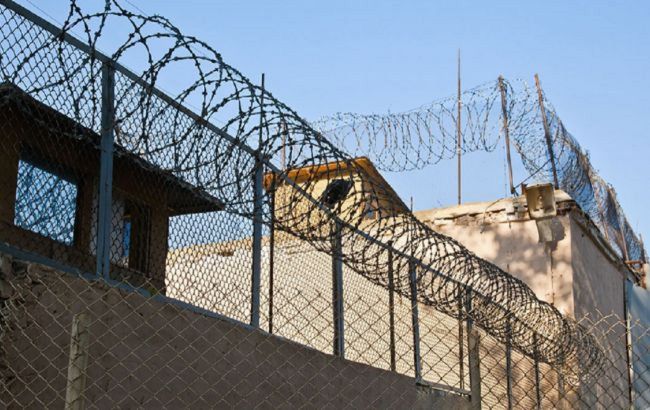 Penal colony (Russian media)
"A year after the tragic killing of at least 50 Ukrainian prisoners of war at the penal colony at Olenivka in the Donetsk region of Ukraine that is under the temporary military control of the Russian Federation, justice is still no closer to being served", the statement said.
Turk stated that the prisoners of war who were injured or killed in Olenivka and their families deserve to know the truth and to be held accountable for violations of international law.
He also stated that the Russian Federation has not provided satisfactory guarantees of safe access for the United Nations to visit a specific site, nor has it satisfied the general requests of the UN Human Rights Office for access to areas of Ukraine under the temporary military control of the Russian Federation.
UN debunks Russian lies about terrorist attack in Olenivka colony
"The Office, however, has been able to conduct extensive interviews with survivors of the incident at Olenivka and undertaken a detailed analysis of available additional information, in line with OHCHR's established methodology", the statement said.
Turk noted that although the exact circumstances of the attack on the night of July 28-29, 2022 remain unclear, available information and UN analysis lead the Office to conclude that it was not caused by a HIMARS missile.
He also added that the Office will continue to monitor the incident in accordance with its expertise and mandate.
Explosion in Olenivka penal colony
The explosion that occurred on the night of July 29 last year on the territory of the former penal colony in Olenivka destroyed the building where Ukrainian prisoners of war were held.
According to the Russians, 50 Ukrainian defenders were killed as a result. Azovstal defenders were among those held in the colony. According to intelligence, the Russians had no intention of exchanging Ukrainian prisoners in Olenivka and deliberately executed them to conceal the torture and conditions of detention.
The Ukrainian Parliament Commissioner for Human Rights, Dmytro Lubinets, stated that the UN was not willing to seek direct mechanisms to influence Russia. The mission to investigate the terrorist attack in Olenivka has never agreed to receive materials about the explosion in the colony.