Military allowances: Ukrainian Cabinet of Ministers adopts important decision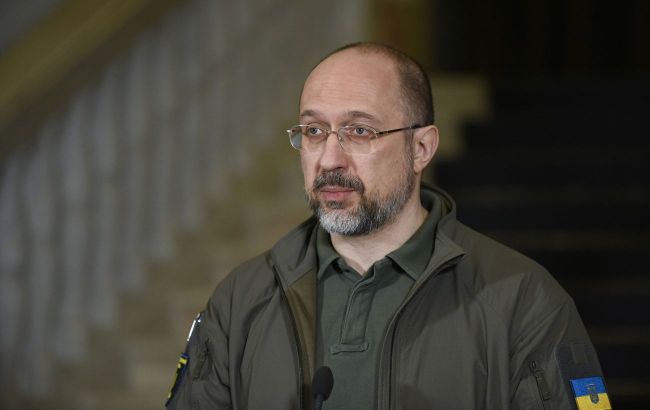 Prime Minister of Ukraine, Denys Shmyhal (Photo: Getty Images)
The Cabinet of Ministers has approved a resolution that regulates the issue of monthly supplements for Ukraine's defenders. This decision will specifically apply to servicemen, law enforcement officers, and rescuers, according to a statement by Prime Minister Denys Shmyhal.
"Everyone engaged in Ukraine's defense will receive supplements during the war," Shmyhal said.
According to him, today, on August 9th, during an extraordinary government meeting, a resolution was adopted that regulates the issue of fair monthly supplements for servicemen, law enforcement officers, and rescuers.
"Yes, during the state of war, the amount of supplements will be 30,000 hryvnias per month ($812). For individuals who exercise operational control over military units and subdivisions at a distance, supplements can amount to 50,000 hryvnias ($1,353). And for those who are directly involved in combat actions - 100,000 hryvnias ($2,707)," the Prime Minister explained.
Additionally, according to him, monthly supplements are established for conscripts and cadets in the amount of 6,000 hryvnias ($162) and 2,350 hryvnias ($ 63), respectively.
"We're doing everything to ensure that everyone who defends Ukraine against Russian occupiers feels the support and assistance of the state," Shmyhal emphasized.
Military allowances
Following the onset of full-scale war in Ukraine, an additional monetary reward of 30,000 hryvnias ($812) was provided to non-combatant military personnel. However, such monthly payments were discontinued on February 1, 2023.
On April 10th, the Parliament supported the reinstatement of the allowance for military personnel, police, and civil defense service in the amount of 30,000 ($812) hryvnias. This decision complicated negotiations with the IMF, as it contradicted Ukrainian government commitments.
The law to reinstate the 30,000 hryvnia ($812) allowances for all military personnel has not been submitted to President Volodymyr Zelenskyy for signing. Instead, a working group was established in the Parliament to address these issues.