Migrants from Central Asia formed at least two gangs in Mariupol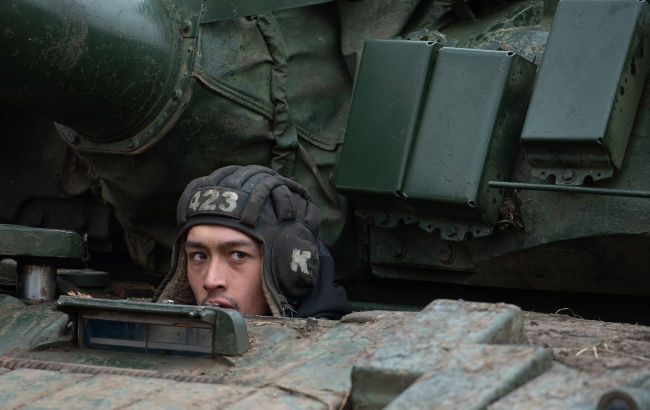 In Mariupol, at least two ethnic criminal groups have formed (photo: Getty Images)
In the temporarily occupied Mariupol, at least two ethnic criminal groups have formed, consisting of ethnic Uzbeks who originate from Tajikistan, according to the National Resistance Center.
According to the center's information, the occupiers brought more than 25,000 construction workers from Russia and Central Asian countries to Mariupol.
The enemy planned to address the labor shortage issue because the local residents were not willing to work for the occupiers.
However, these migrants have already formed at least two ethnic criminal groups.
They are involved in activities such as arms and drug trafficking, smuggling, collecting scrap metal, illegal transportation, and construction.
Migrant mobilization
The National Resistance Center reported that Russians forcibly mobilized citizens of Uzbekistan who had arrived in the temporarily occupied Mariupol.
Uzbeks were part of a construction brigade supposedly hired by the occupation administration for the city's reconstruction, which had been destroyed by Russian forces. However, upon their arrival, the migrant workers had their passports confiscated and were mobilized into the occupation forces as "volunteers."
Mobilization in Russia
It's important to note that earlier in the fall, the General Staff of the Armed Forces of Ukraine reported that during a new wave of mobilization, Russia intends to call up between 400,000 to 700,000 soldiers. This mobilization could also potentially involve Chechnya and temporarily occupied territories of Ukraine.
Furthermore, the Center for National Resistance reported that the mobilization plan in the occupied territories is personally overseen by Deputy Chairman of the Security Council of the Russian Federation, Dmitry Medvedev.
Recently, British intelligence suggested that another mobilization in Russia before the presidential elections in March of the following year is unlikely. The Kremlin will likely avoid unpopular decisions.