McCarthy ready to return as Speaker of U.S. House of Representatives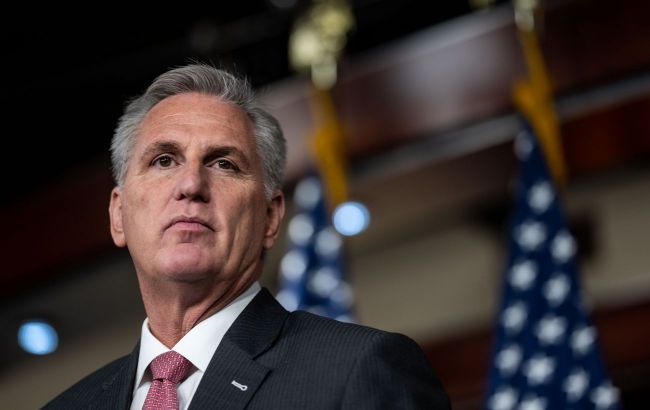 Former Speaker of the U.S. House of Representatives Kevin McCarthy (GettyImages)
Republican Kevin McCarthy has declared his readiness to return to the post of Speaker of the United States House of Representatives shortly after being ousted from the role, Bloomberg reports.
The congressman said that he is prepared to resume the position of Speaker. He emphasized that he enjoys the support of 96% of House Republicans and decried the fact that 4% of the Republican Party collaborated with Democrats to remove him.
McCarthy's removal received the support of 216 congressmen, while 210 opposed it. This incident marked the first time in U.S. history that a Speaker of the House was prematurely removed from office.
Vacant Speaker of the United States House of Representatives position
Politico reported that former President Trump may fill McCarthy's position. A final decision has not yet been made. The Republican Party will convene in full on Tuesday for an internal "candidates' forum." Trump himself has confirmed his desire to become Speaker "for a short period."
It was also reported that Kevin McCarthy intended to leave Congress once a new leader is found.