McCarthy stated he wants to leave the US Congress - Politico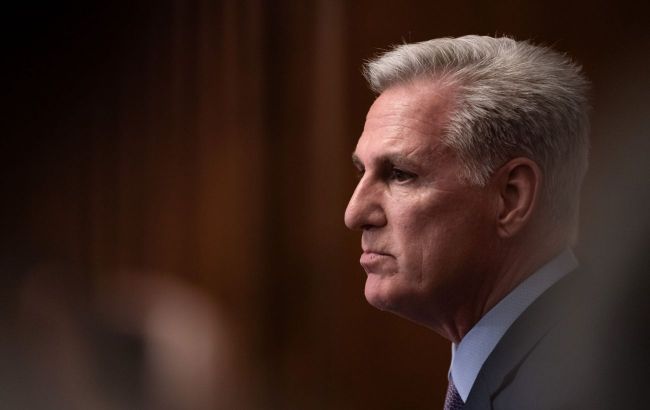 Former Speaker of the United States Congress, Kevin McCarthy (photo: GettyImages)
Removed from the position of Speaker of the House of Representatives of the United States, Kevin McCarthy wants to leave Congress altogether once a new leader is found, according to Politico.
Sources of the edition claim that he expressed his intentions to vacate his congressional seat during a closed meeting of Republicans that took place after his resignation.
"I'm going to spend time with my family. I might have been given a bad break, but I'm still the luckiest man alive," McCarthy said.
However, some Republicans believe that no one except McCarthy will be able to gather the necessary 218 votes and lead the House of Representatives. Therefore, they advocate for "some dissidents" to abandon their actions "before it becomes too late."
McCarthy's resignation
After the submission by the right-wing Republican Matt Gaetz, the U.S. House of Representatives forced Speaker Kevin McCarthy to resign. The decision was supported by 216 individuals, including 8 Republicans and 208 Democrats, while 210 Republicans voted against it.
Currently, the position of Speaker of the House of Representatives is vacant. Republican Patrick McHenry will temporarily assume the duties of the Speaker.
However, Politico reported that Trump could potentially take McCarthy's post. It is noted that a final decision has not yet been made. The Republican Party will gather in full on Tuesday for an internal "candidate forum." Trump himself confirmed his desire to become Speaker "for a short period."