Massive scheme of draft evasion exposed in Ukraine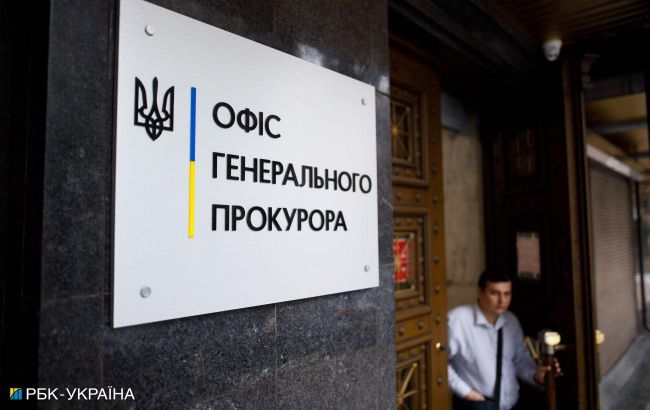 Prosecutor's Office (Vitalii Nosach, RBC-Ukraine)
Law enforcement agencies have exposed a large-scale scheme of evasion from military service conscription. Nearly 100 searches were conducted at military commissariats in 11 regions of Ukraine, according to the Office of the Prosecutor General.
Details of the case
Officials from district territorial recruitment and social support centers in various regions, in collaboration with members of the military medical commission and with the involvement of third parties, established a scheme to issue certificates declaring men unfit for military service due to health conditions.
Subsequently, these conscripts were removed from military registration. On average, such a service cost around $6000.
"The investigation revealed that during the verification of some of the conscripts, it was found that they did not even appear for the military medical examination. This is evidenced, among other things, by the absence of any information about them in the electronic health care system," the prosecutor's office writes.
The obtained certificates of unfitness for military service were used to travel abroad.
Locations of searches
As part of the investigation, nearly 100 authorized searches were conducted in the territories of Odesa, Zakarpattia, Kyiv, Poltava, Vinnytsia, Cherkasy, Chernihiv, Lviv, Zhytomyr, Ivano-Frankivsk regions, and the city of Kyiv.
Investigation is ongoing, and the issue of notifying the persons involved in committing the crimes about the suspicion is being resolved.
Information from the Security Service of Ukraine (SSU)
During comprehensive measures, SSU employees documented 14 individuals who attempted to use the "service" - they purchased a complete package of fake "documents" and planned to leave Ukraine.
The illegal activity was organized by the leadership of the Bilhorod-Dnistrovskyi military commissariat and the local military medical commission, acting as part of a criminal group.
Possible charges for individuals involved in this scheme:
Currently, investigative actions are being carried out within the criminal proceedings under several articles of the Criminal Code of Ukraine:
Manufacture, storage, acquisition, transportation, dispatch, importation into Ukraine for the purpose of using in the sale of goods, sale, or distribution of counterfeit money, state securities existing in paper form, state lottery tickets, excise tax stamps, or holographic protective elements;
Legalization (laundering) of proceeds of crime;
Forgery of documents, seals, stamps, and forms, sale, or use of forged documents, seals, stamps;
Illegal transportation of individuals across the state border of Ukraine;
Abuse of influence;
Fraud;
Unauthorized taking of a means of transport.
The perpetrators may face up to 12 years in prison with confiscation of property.
Corruption in military commissariats and the military sphere
After the exposure of Odesa draft commissioner Yevhen Borisov for illegal enrichment, large-scale checks of territorial centers of conscription and social protection have begun in Ukraine. President Volodymyr Zelenskyy stated that the initial results of the checks are discouraging.
The State Bureau of Investigation reported that during the checks, 21 individuals were charged with abuse in the conscription centers.
In particular, recently, a draft commissioner from the Donetsk region was exposed for issuing fictitious documents for escaping abroad.