Massive fire at military unit in Russia, Volgograd region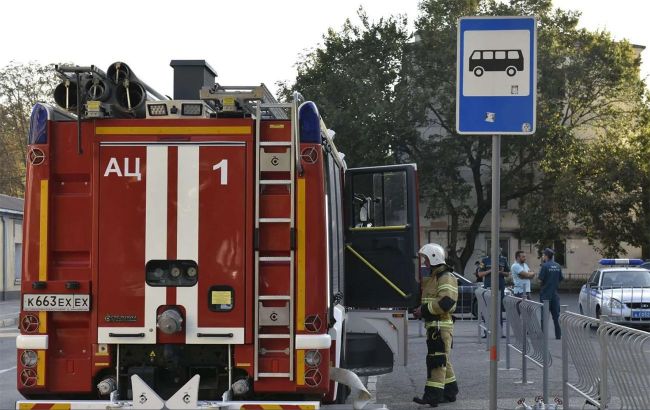 A massive fire on the territory of a military unit in the Volgograd region of the Russian Federation (Russian media)
A massive fire broke out on the territory of a military unit in the Volgograd region of the Russian Federation on the night of November 16. Prior to this, loud explosions were heard in the area, according to local Telegram channels.
According to reports on social media, the fire occurred at a military facility located about 2 kilometers from the town of Kotluban.
Locals reported hearing the sounds of explosions, and that the fire started around one o'clock in the morning.
Andrey Bocharov, the governor of the Volgograd region, said that the fire was promptly localized, and there were no casualties or damage to civilian objects.
Fires in Russia
In recent months, Russia has experienced a high number of fires, often erupting in Moscow and other regions. Fires have become more frequent in ports, military facilities, factories, etc.
There was a fire in Kursk recently, but the cause remains unknown. A column of black smoke was seen in the city.
Also, a warehouse in the Russian city of Rostov-on-Don was on fire. Reports on social media indicated that firefighters struggled to extinguish the flames for an extended period due to a lack of water supply for fire trucks.
Also, on November 14, a fire broke out in the Russian city of Kurganinsk in the Krasnodar Krai on the territory of a local military unit.