Mass shooting occurred in the U.S.: At least 22 dead, dozens injured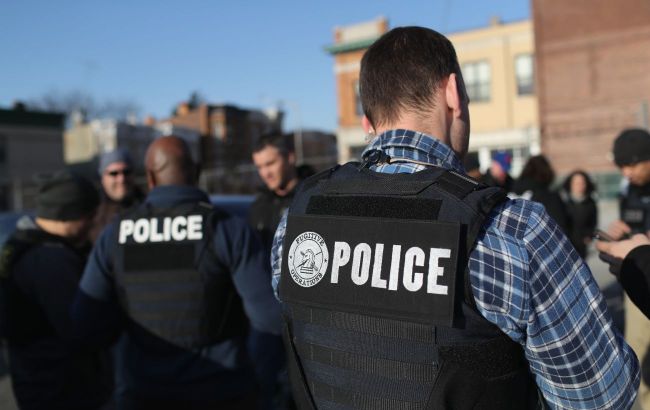 An unknown assailant staged a mass shooting in the U.S. (photo: GettyImages)
On the night of October 26, an unknown individual carried out a mass shooting in Lewiston, Maine, USA. At least 22 people were killed, and between 50 to 60 individuals were injured, according to NBC.
The local police reported the shooting around 8:00 PM local time. Currently, there is information about at least three attack locations - on Goddard Road, Mollison Way, and the 500 block of Lincoln Street. The unidentified gunman, armed with a shotgun, is still at large, and the police have evacuated residents of some nearby buildings.
As of now, there are at least 22 confirmed fatalities and between 50 to 60 people injured, but the exact number of casualties may increase.
A high-ranking official from the White House stated that President Joe Biden has been informed about the shooting.
"The President has been informed about the ongoing mass shooting in Lewiston, Maine, and will continue to receive updates," said the official.
The police disclosed the name of the suspect
The Lewiston Police Department announced that the suspect is named Robert Card, and he is 40 years old.
"Card should be considered armed and dangerous. Please contact law enforcement if you have information about his whereabouts," the police department stated in a Facebook post.
The edition reports that in the database for law enforcement personnel, it is stated that Card was a firearms instructor and had previously served in the U.S. military.
Recently, Card reported issues with his mental health, including hearing voices. Additionally, he had recently threatened to shoot up the National Guard base in Saco, Maine.
The database also mentions that this summer, Card spent two weeks in a psychiatric hospital before being released.
Cases of mass shootings in the U.S.
In April of this year, nine teenagers were injured in a shooting during a post-prom party in Jasper, Texas. The incident occurred at a middle school, in a hall used for church gatherings.
Later, there was a shooting at a shopping center in the suburbs of Dallas. Injured citizens were taken to a clinic, and one of the victims was just 5 years old.
In June, an armed man carried out a shooting in Virginia, resulting in at least two people killed and five others wounded.