'Made in Russia' stigma bears every Russian killer: Zelenskyy's Office calls for accountability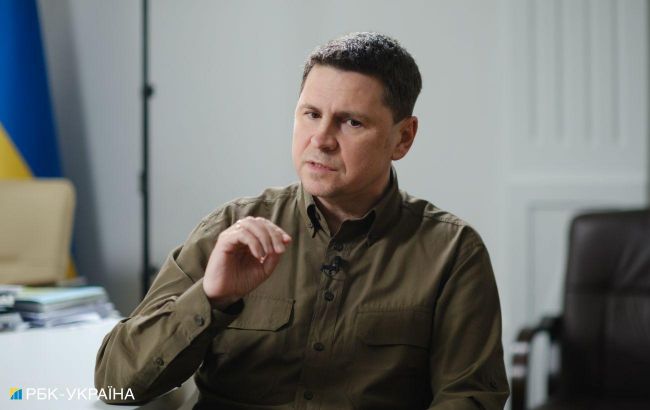 Mykhailo Podolyak, advisor to the Head of the President's Office (Photo: Vitalii Nosach, RBC-Ukraine)
Ukraine has the right to a proper conclusion of the war. The world must hold the Russian Federation accountable for the unleashed war, according to the Twitter account of the advisor to the head of the Office of the President, Mykhailo Podolyak.
As noted by Mykhailo Podolyak, since the beginning of the war:
Russia has abducted more than 100,000 Ukrainian children.
Ukraine has received over 93,000 reports of sexual violence against individuals.
Over 4,000 sites of mass torture have been discovered in temporarily occupied territories.
More than 102,000 war crimes have been documented and legally documented.
Over 122,000 destroyed objects of civil infrastructure across Ukraine.
More than 6,600 missiles of various modifications and over 3,700 drones have been launched on Ukrainian territory and its civilian population.
"A rapist, a murderer, a thief must be imprisoned. Isn't that right? This is what justice and modern societies are built on. So, each of these murderers bears a specific stigma - "made in Russia". Each of them has an inscription: we deliberately and consciously came to kill," writes Podolyak.
The advisor to the head of the President's Office calls on the world not to try to save the face of Russian terrorists through negotiations or compromises, as the enemy has no face - "they only have a persistent smell of death."
Ending the war
As President Volodymyr Zelenskyy mentioned, Ukraine would become a part of the North Atlantic Treaty Organization (NATO) only after the war. However, invitations could come earlier. According to the country's leader, this could expedite the end of the war.