Macron condemns Orban's EU comparison to occupation, but remains silent on Putin meeting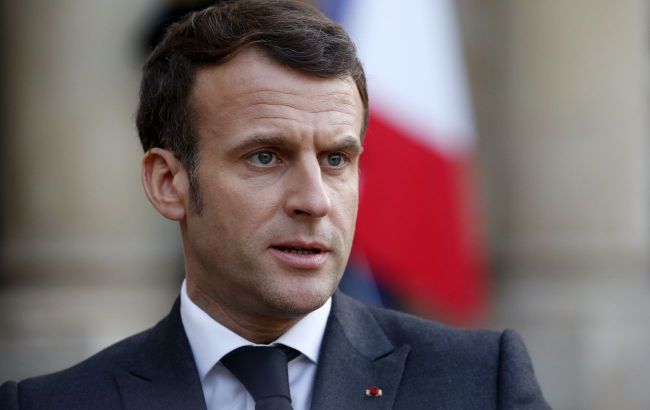 President of France Emmanuel Macron (Photo: Getty Images)
French President Emmanuel Macron criticized the Prime Minister of Hungary, Viktor Orban, for comparing EU membership to Soviet occupation but did not condemn his meeting with Russian dictator Vladimir Putin, according to Macron.
"Brussels did not invade Hungary or the European Union. Hungary made a sovereign decision to join our Europe. It has benefited greatly from this and has benefited from it since it joined. And the Hungarian people have had a much better life since they joined our Europe, but it was a sovereign choice," he said.
Macron emphasized that it was unacceptable to confuse a sovereign choice with an act of military domination.
The President of France also commented on Orban's meeting with the Russian dictator Vladimir Putin. He stated that EU member countries should not undermine their policy towards Ukraine, and any such meeting should be coordinated in advance with EU member states.
He added that EU membership entailed certain "constraints," and no EU member should take actions that weaken the bloc.
"There's absolutely no need to prohibit a head of state or government from going in one direction or another. It doesn't shock us," Macron said about Orban's recent meeting with Putin.
He also called for coordination with respect and loyalty, especially in a situation involving Russia. Macron urged not to use such bilateral contacts to negotiate things that could undermine EU unity.
At the same time, he mentioned that he had no moral or behavioral lessons for any prime minister, including Orban.
"I'm not judging what he's done. I think it could be useful, who knows, at some point. I'm just saying that we mustn't let it weaken us. I think that since the start of the war in Ukraine, our strength has been to have been united, to have been quick and to have held a line," he added.
Orban's controversial statement
It should be noted that Orban accused the EU of attempting to deprive Hungary of its uniqueness and impose liberal democracy on it. He likened EU membership to Soviet occupation, calling it a "bad contemporary parody."
Meanwhile, the EU's chief diplomat, Josep Borrell, stated that no one forced Hungary to be an EU member.
Orban's meeting with Putin
On October 17, Orban met with Putin during the One Belt, One Road forum in Beijing. They reaffirmed their commitment to bilateral relations amid the war in Ukraine. During the meeting, Orban referred to Russia's war against Ukraine as a "military operation" and shook hands with the dictator.
It should be noted that the meeting between Orban and Putin raised concerns in the United States and also prompted worries about NATO members' security.