Lukashenko makes cynical promise to continue evacuating Ukrainian children from Donbas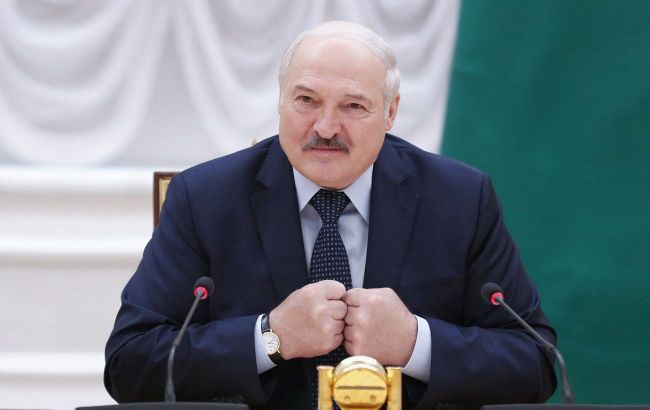 Self-proclaimed President of Belarus, Alexander Lukashenko (Photo: Getty Images)
Belarus will continue to evacuate Ukrainian children from the occupied territories in Luhansk and Donetsk regions, despite the criminal responsibility for this, according to the press service of Alexander Lukashenko and the Belarusian media outlet "Belta."
The article states that President Lukashenko has affirmed his intentions to both initiate and persist in what he terms the "rehabilitation" of Ukrainian children from the Donbas region within Belarus.
As for the attempts by Western nations to interfere, it's almost laughable to think that they could bring us close to criminal liability. We have reached an agreement with (Russian dictator Vladimir - ed.) Putin that we will finance these trips from the joint budget," Lukashenko declared.
Evacuation of Ukrainian children to Russian territory
During her address to the United Nations Security Council, German Foreign Minister Annalena Baerbock emphasized the imperative for the United Nations to collaborate with the Ukrainian government, other nations, and international organizations in order to facilitate the repatriation of Ukrainian children who have been abducted by Russian occupiers and taken to the territory of the aggressor state.
Since the commencement of Russia's full-scale invasion of Ukraine, there have been widespread reports of Ukrainian children being forcefully displaced from the occupied regions. They are being transported to Crimea, Russia, or Belarus under the guise of "rehabilitation" or for recreational purposes in camps.
Specifically, in early June, Russian forces facilitated the transfer of 150 Ukrainian children from the Luhansk region, which is currently under temporary occupation, to Russia. Disturbingly, there are indications of plans to forcibly take an additional 750 children.
Moreover, emerging accounts highlight the occupiers' intentions to forcibly relocate 300 children from the Zaporizhzhia region to the Chuvash Republic, further underscoring the alarming and concerning situation.
Belarus' involvement in illegal deportation
We have also reported on the involvement of a Belarusian Paralympian in facilitating the illegal transportation of children from the occupied territories of Ukraine.
Moreover, Dmytro Lubinets, the Human Rights Commissioner, underscored that Ukrainian officials possess evidence suggesting that Belarusian territory, with potential involvement from its leadership, played a part in the coerced removal of Ukrainian children and prisoners of war.
In a recent development, Ukraine's Prosecutor General, Andrii Kostin, has underscored the country's ongoing investigation into the possible complicity of Belarus in the coercive removal of children from areas under temporary occupation.
Just last month, Dmytro Shevtsov, the leader of the Belarusian Red Cross, made a candid admission, openly acknowledging his proactive role in the transportation of children from Ukraine, spanning across historical, current, and forthcoming endeavors.