Lukashenko demands compensation from Russia: Dictators' issues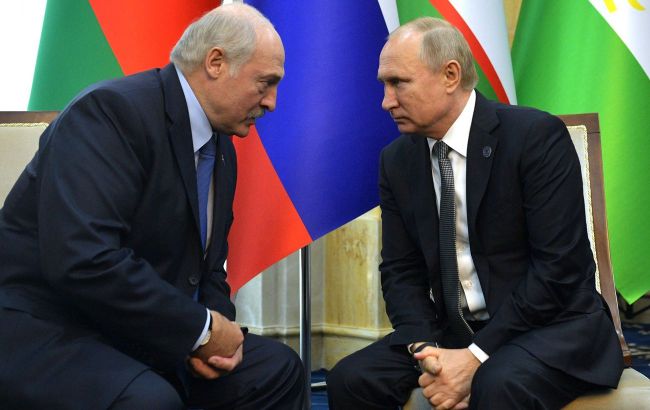 Photo: Self-proclaimed president of Belarus, Alexandr Lukashenko, and the Russian dictator, Vladimir Putin (kremlin.ru)
Belarus demands that Russia pay compensation due to the commissioning of the Belarusian nuclear power plant (BelNPP) later than planned, according to Radio Liberty.
Lukashenko says that the terms of putting the nuclear power plant into operation have shifted because of the Russian side.
"Of course, according to the contract, we raised questions about compensation. There is no need to hide this. There was nothing extraordinary. But such questions were raised in connection with the fact that the deadlines for commissioning the station were violated, and the Russian side is responsible for this," said Belarusian dictator.
He also added that Russia offered the sale of nuclear fuel "as for its own stations" and a five-year guarantee for the main nodes as compensation.
Belarusian nuclear power plant
The Belarusian nuclear power plant is located in the Grodno region. In November 2020, Alexandr Lukashenko officially opened the station after the completion of the construction of the first power unit.
In November 2022, the media reported that during the first two years of operation, the Bel NPP was idle for more than half of the time. In total, it produced a little more than half of the amount of electricity planned for one year.
Belarus owes Russia $10 billion in loan payments for the construction of the plant, which was presented as a way to avoid energy dependence. Russian Federation is also a supplier of fuel for the station.
The second power unit was connected to the network in July this year, but it has not yet been put into industrial operation.