Russian occupiers prepare new wave of mobilization in Luhansk region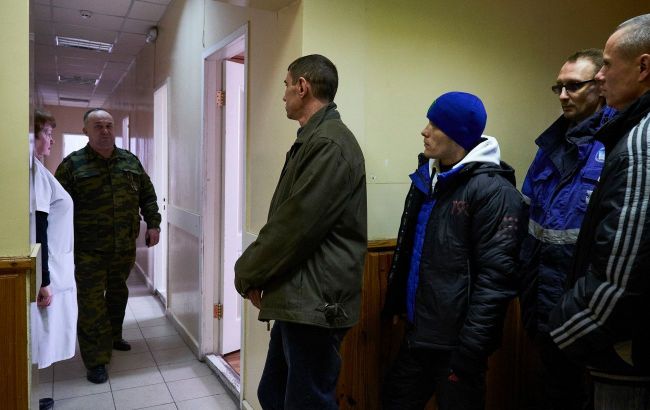 Occupiers are preparing for a new mobilization in Luhansk region (photo: Getty Images).
In the temporarily occupied territories of the Luhansk region under Russian occupation, the aggressors are preparing for autumn conscription for "military service" into their own army, according to the National Resistance Center (CNR).
Currently, representatives of the pseudo-military enlistment offices in the occupied areas of the Luhansk region have developed a so-called plan, according to which they conduct inspections to verify the presence of conscripts in the "enterprises" and other "institutions" under the control of the occupiers.
"Last year, the enemy formed "military commissariats", which formed lists of residents of the TOT (temporarily occupied territories - Ed.) of the Luhansk region with the aim of registering conscripts, who mainly represent the young population of the region," the article states.
The CNS notes that in this manner, the interveners are carrying out preparatory actions for the autumn conscription of residents from the temporarily occupied territories in eastern Ukraine into the enemy's army.
"Note that the Russians once again demonstratively violate Article 51 of the Geneva Convention, which states that the occupying power has no right to force persons under protection to serve in its armed forces or other power structures," the Center added.
Russia is conducting a "mobilization" in the occupied territories
In early August, the General Staff of the Armed Forces of Ukraine reported that Russia is planning a new wave of mobilization of prisoners in the occupied territories of Ukraine. Additionally, those under investigation or in a suspect status will also be sent to the front.
In recent days, it was reported by the Luhansk Military Civil Administration that the occupiers are preparing to send imprisoned individuals from the "Luhansk People's Republic" to fight against Ukraine.
Earlier, in May, information emerged that the Russian military had nearly tripled the training period for mobilized prisoners due to a significant loss of manpower. Furthermore, the Russian Army is establishing camps to train prisoners in the temporarily occupied territories.
Since the beginning of 2023, the Russian Ministry of Defense has been actively recruiting prisoners for participation in combat operations in Ukraine. A similar method was used to recruit new members into the "Wagner" Private Military Company.