'Love Ukraine': Touching video of Hollywood stars reciting Ukrainian poem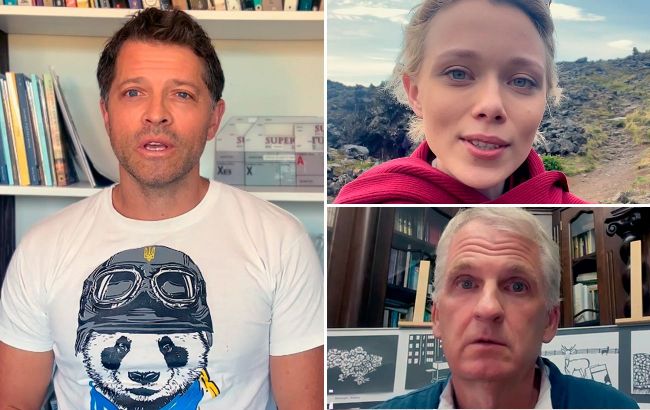 Movie and sports celebrities congratulated Ukrainians on Independence Day (RBC-Ukraine collage)
On August 24, Ukraine celebrates Independence Day. Today, renowned actors and athletes from all over the world convey words of support and solidarity to our people.
With their wishes, they emphasize the strength of spirit and the yearning for freedom, admiring the courage and indomitable spirit of every Ukrainian on the path to achieving independence.
United24 ambassadors Catherine Winnick, Scott Kelly, Michel Hazanavicius, Liev Schreiber, Ivanna Sakhno, Misha Collins, Andriy Shevchenko, Oleksandr Usyk, and Mark Strong offered their original greetings to Ukraine and each one of us on this occasion.
All of them consistently support Ukraine through their actions. But today, they greet our country with words, reciting a significant poem by Volodymyr Sosiura.
Indeed, it's easy to love Ukraine in times of happiness and joy. However, only true friends sincerely stand by Ukraine in times of adversity!
Please watch this touching video greeting from globally renowned actors and athletes: