Losses of RF on November 19: 3 important objects destroyed in Tavria direction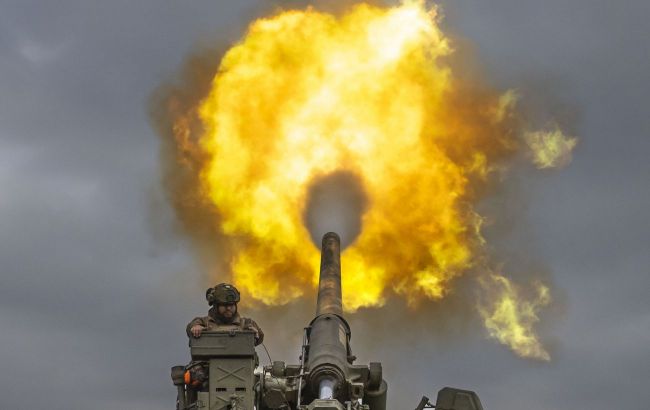 Photo: Russian losses on the Tavria direction on November 19 (Getty Images)
The Tavria direction continues to lead in terms of losses for the Russian Federation regarding manpower - almost half of the total casualties for the day. In addition, three important enemy objects were destroyed in this area, according to Brigadier General Oleksandr Tarnavskyi, the Tavria Operational Strategic Group commander.
"36 units of military equipment were destroyed. In particular, 9 armored personnel carriers, 4 artillery systems, 2 air defense means, 13 UAVs, 6 vehicles, and 2 units of special equipment were destroyed. Additionally, 2 ammunition depots and three other important enemy objects were destroyed," he said.
In addition, 11 units of enemy military equipment were damaged. As for the manpower, according to the general's data, the enemy's losses in this direction amounted to 531 people.
"Five occupiers surrendered as prisoners of war," Tarnavskyi added.
The situation on the front and the overall losses of the enemy
According to the General Staff, Russian invaders continue assault near Bakhmut and attempted to encircle Avdiivka. In particular, as Tarnavskyi noted, the Ukrainian military are holding the defense steadfastly in the Avdiivka direction.
General Tarnavskyi shared photos from Avdiivka (t.me/otarnavskiy)
At the same time, an offensive operation is underway in the Melitopol direction.
As for the overall losses for the day, Russia's losses in the war in Ukraine as of Sunday morning, November 19, amounted to 1190 occupiers, with the total number of losses in the Russian army since the beginning of the invasion reaching 318,570 military personnel. In addition, the Armed Forces of Ukraine destroyed 29 drones and 25 armored vehicles.