Lithuania summons Vatican ambassador after Pope Francis glorifies Russian imperialism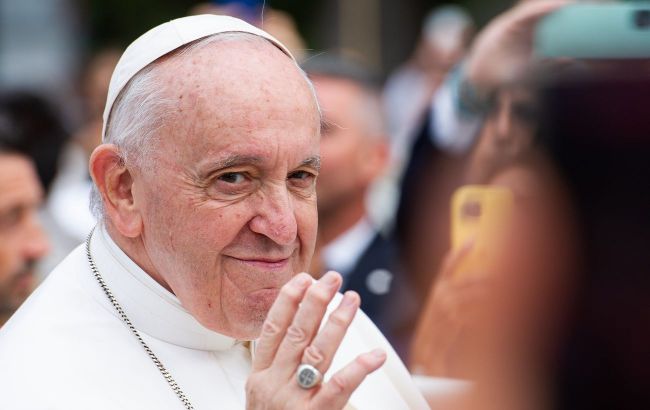 The representative of the imperialist pope summoned to the Lithuanian Foreign Ministry (Getty Images)
Lithuania, an EU member with a Catholic majority, has summoned a Vatican diplomat to the country following Pope Francis' call for Russian youth to remember their heritage as heirs of the great Russian Empire, Reuters reports.
The Lithuanian Ministry of Foreign Affairs has requested a meeting with the Apostolic Nuncio upon the archbishop's return from vacation, according to a ministry representative.
The Vatican said on Tuesday Pope Francis did not intend to glorify Russian imperialism in the speech, in which he also extolled Russian emperors Peter the Great and Catherine II who expanded the Russian empire.
The territories of Lithuania and Poland were annexed into the Russian empire in the 18th century by Catherine II. The countries broke away after World War I, after two 19th century revolts against the empire were brutally suppressed.
Ukraine was also once part of the same empire. The Ukrainian Ministry of Foreign Affairs stated that Francis' words are typical imperialist propaganda which the Kremlin uses to justify the killing of thousands of Ukrainians, including women, and the destruction of hundreds of Ukrainian towns and villages.
In the Kremlin, Pope Francis' statement praising Russian tsars has been deemed "very gratifying."
Catolic Lithuania
Catholic Lithuania, a nation of 2.8 million where three quarters identify as Roman Catholics, has been a staunch critic of Russia and supporter of Ukraine in both the European Union and NATO.
The Catholic Church is still highly revered in the country for its anti-Communist, pro-independence stance while it was under Soviet Union annexation. During the period, the Vatican kept Lithuanian diplomatic representation to the Holy See as it did not recognize the annexation.
Francis celebrated a Mass to a crowd of 100,000 in Lithuania during his visit to the country in 2018.