Pope Francis urges Russians not to abandon imperial heritage: Ukrainian MFA reacts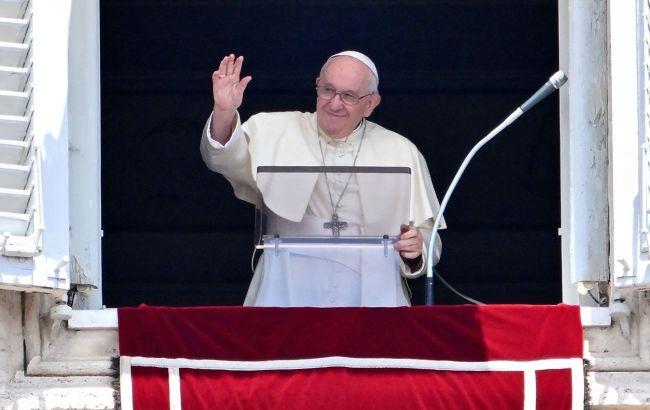 Pope Francis of Rome (Photo: Getty Images)
Pope Francis of Rome appealed to the Russians and called on them not to reject their imperial heritage, according to a statement by the spokesperson of the Ministry of Foreign Affairs of Ukraine, Oleg Nikolenko.
Nikolenko pointed out the speech of Pope Francis before the participants of the 10th All-Russian Day of Catholic Youth in St. Petersburg on August 25.
"Never forget about the heritage. You are descendants of great Russia: great Russia of saints, rulers, great Russia of Peter the Great, Catherine the Great, that empire - great, enlightened, with a rich culture and great humanity. Never renounce this heritage. You are descendants of Great Mother Russia, move forward with this. And I thank you - thank you for your way of being, for your way of being Russians," said the Pope at the time.
However, according to Nikolenko, this is nothing but imperialistic propaganda, "spiritual shackles," and a "need" to save "Great Mother Russia," by which the Kremlin justifies the killing of thousands of Ukrainians and the destruction of hundreds of Ukrainian cities and villages.
"It's very unfortunate that Russian great power ideas, which in essence are the cause of Russia's chronic aggressiveness, consciously or unconsciously, are voiced by Pope Francis, whose mission, in our understanding, lies precisely in opening the eyes of Russian youth to the destructive course of the current Russian leadership," Nikolenko wrote.
Meanwhile, the head of the Ukrainian Greek Catholic Church, His Beatitude Sviatoslav, stated that he expects an explanation from Pope Francis for the ideas he voiced in the meeting with Russian youth.
He believes that the words of Pope Francis are the worst example of imperialism and extreme Russian nationalism. According to him, there is a danger that these words might be perceived as support for the nationalism and imperialism that are causing the war in Ukraine today.
"As a Church, we want to state that in the context of Russia's aggression against Ukraine, such statements inspire the neo-colonial ambitions of the aggressor country, although they should unequivocally condemn this way of 'being Russian.' In order to avoid any manipulation of intentions, context, and statements attributed to the Holy Father, we expect an explanation of this situation from the Holy See," said His Beatitude Sviatoslav.
Vatican's "peace initiatives"
After the start of Russia's full-scale war against Ukraine, Pope Francis took an ambiguous position. He tried to portray himself as a peacemaker and called for peace, avoiding mentioning Russia's guilt.
In May, Zelenskyy met with Pope Francis and stated that Ukraine did not need intermediaries in the war. Instead, a plan for a just world in Ukraine should be developed.
Following this, Pope Francis assigned Cardinal Zuppi to carry out a peace mission "to try to help end the war in Ukraine." The cardinal came to Kyiv, where he met with the President. They discussed the Ukrainian Peace Formula.
Recently, Zuppi announced that he was working on a mechanism for the return of children to Ukraine.