Lithuania plans to erect additional border barriers with Russia and Belarus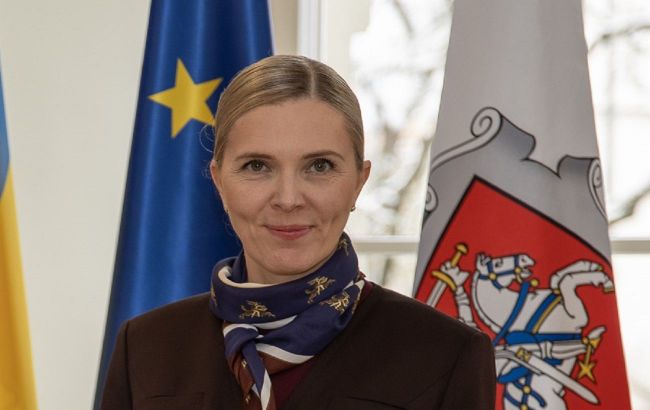 Agne Bilotaite (Photo: flickr.com)
The Lithuanian government has reached an agreement to install an additional physical barrier on the border with Belarus and Russia in marshy terrain, according to the Minister of Internal Affairs of Lithuania, Agnė Bilotaitė.
Also present at the meeting were the Minister of Environment of Lithuania, Simonas Gentvilas, and the Deputy Director of the Service of Protected Areas of Lithuania, Albertas Stanislovaitis.
According to the Minister of Internal Affairs, in cooperation with ecologists and experts in protected areas, they have managed to find a solution with the least impact on nature.
"Additional measures to protect the border are necessary because only this year, about 700 illegal migrants did not pass the entry into marshy areas on the border with Belarus, and at least 13 cases of smuggling have been detected," said Bilotaitė.
She clarifies that Lithuania is taking this action responsibly, together with environmental experts, assessing the potential impact on nature. The government has received assurances from ecologists that the impact on nature will be minimal.
It will be necessary to fence off hundreds of kilometers of the border
The Ministry emphasizes that no additional interference or deforestation will be required, as the physical barrier will be installed in the border area where monitoring systems are already in place.
There is currently no physical barrier on a section of about 122 kilometers on the border with Belarus: almost 58 kilometers of them run near border waters and about 64 kilometers are on dry land near streams and swamps.
Along the border with Russia, there is no physical barrier for approximately 230 kilometers: almost the entire distance falls on border waters, and about seven kilometers are on dry land near streams and swamps.
In areas where the state border passes through lakes and rivers, it is currently proposed not to install physical barriers. The entire border with Belarus and Russia, including areas without a physical barrier, is monitored by border guards using surveillance systems.
Relations between Lithuania and Belarus
After the start of Russia's full-scale invasion of Ukraine, Lithuania began to approach Belarus cautiously. At the same time, Belarus occasionally engages in provocations. For example, during the NATO summit in Vilnius, Belarus conducted military exercises near the Lithuanian border.
In addition, the Lithuanian Department of State Security had previously warned of the danger of traveling to Belarus, as Belarusian special services actively try to recruit Lithuanian citizens.
Bilotaitė has also stated that Lithuania does not rule out the possibility of closing the border with Russia in case of certain threats to the security of the state.