Lithuania delivers new military aid package to Ukraine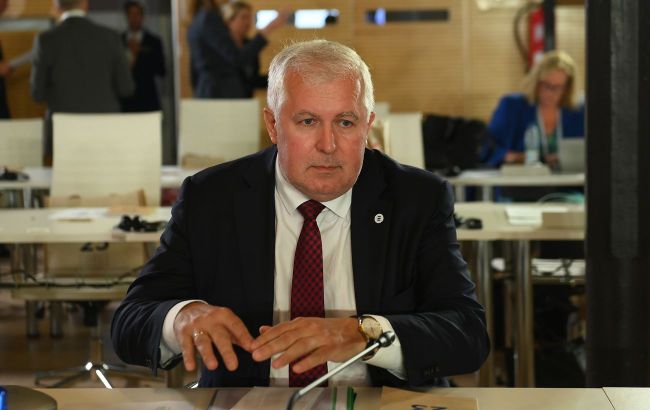 Minister of Defense of Lithuania Arvydas Anušauskas (Photo: Getty Images)
Lithuania continues uninterrupted supply of military aid to Ukraine. Today, Vilnius handed over a new batch of generators, field beds, and dry rations, according to the press service of the Ministry of Defense of Ukraine.
Stationary diesel generators with a capacity of 160 kW are intended for generating electricity and providing it to facilities in areas where electrical lines are absent or interrupted. The generators are equipped with technology that automatically starts the generator engine in case of power supply interruption from the stationary power grid and shuts it down when the supply is restored.
At full load, the generator can operate continuously for at least 8 hours. These generators are environmentally protected and can be operated within an ambient temperature range of -30 degrees Celsius to +40 degrees Celsius.
The donation was delivered to Ukraine by the Lithuanian Armed Forces.
Lithuania's assistance to Ukraine
Lithuania is one of Ukraine's allies, assisting not only with weapons and military equipment but also by training Ukrainian military personnel.
On November 10, Lithuania announced providing Ukraine with two launchers for the NASAMS surface-to-air missile system, necessary equipment, and off-road vehicles for the crew.
Moreover, Vilnius declared the transfer of a new package of military aid to Ukraine, including anti-drone equipment and generators.