Like monkey with grenade: Ukrainian Intelligence responds to Rogozin's idea of space rocket strike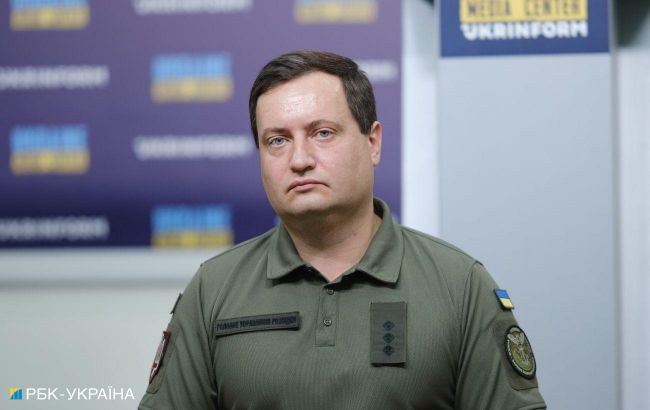 Andrii Yusov, representative of the Defense Intelligence of the Ministry of Defense of Ukraine (Photo: Vitalii Nosach, RBC-Ukraine)
The former head of the State Space Corporation Roscosmos Dmitry Rogozin can be compared to a monkey with a grenade after he, allegedly, suggested hitting Ukraine with a space rocket, according to Andrii Yusov, representative of the Defense Intelligence of the Ministry of Defense of Ukraine.
"Previously, we talked about a monkey with a grenade, and now - about Rogozin with a rocket," said Yusov.
He suggests that Rogozin may have indeed proposed using a space rocket to shell Ukraine, which is currently being reported by the media.
The representative of Ukrainian Intelligence emphasizes that Rogozin is a "Russian Nazi, misguided by imperial ideas, who is very far from the space industry."
"Once, rockets were launched for scientific progress, to conquer space, and today these people may discuss how to use this legacy as a tool to kill civilians," Yusov said.
What preceded
Earlier, Bild claimed to have recordings of a conversation between Rogozin and the General Director of the Russian Progress Rocket Space Center, Dmitry Baranov, in which they discussed striking a major Ukrainian city with a space rocket.
This proposal was allegedly conveyed to the Russian dictator Vladimir Putin, but it is unknown how he reacted.