Legends never die: AI recreates Édith Piaf's voice for new film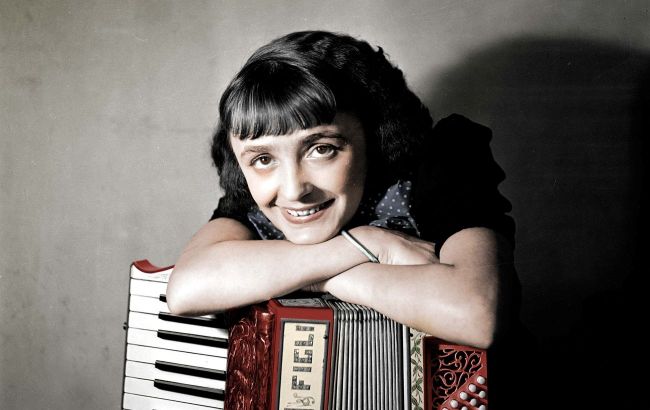 Artificial intelligence replicated the voice of Edith Piaf (Photo: Getty Images)
Real legends can come to life over time, all thanks to modern technologies that work wonders today. For instance, artificial intelligence can replicate voices and even animate people who are no longer among us.
RBC-Ukraine based on the website of Warner Music Group, tells the story of how artificial intelligence restored the voice of singer Edith Piaf and for which movie.
Édith Piaf to come alive for an autobiographical film
Warner Music Group has announced a collaboration with the Édith Piaf Museum to create the autobiographical film "Édith." Just a reminder, the legend set to come alive passed away on October 10, 1963.
The film "Édith" will run for 90 minutes, unfolding in Paris and New York from the 1920s to the 1960s.
It will feature everything narrated by Piaf's voice. Most importantly, the film will uncover crucial aspects of her life previously unknown, showcasing her indomitable spirit, personal achievements, and incredible performances.
Animation will offer a contemporary perspective on her story, while archival footage, stage and television performances, personal moments, and interviews will help expand viewers' understanding of the singer's important, and sometimes painful, life moments.
Thanks to cutting-edge technology, her real-life journey can finally be told with the incredible voice of the star.
Édith Piaf comes alive for a film about her life (Photo: Getty Images)
The primary goal of Warner Music Entertainment and the production company Seriously Happy is to create the first animated film using artificial intelligence and to tell the incredible story of Piaf—how she overcame difficulties to become a symbol of women's rights and possibilities and one of France's most famous singers of all time.
Édith remains a musical icon and a testament to resilience, becoming one of the strongest symbols of new opportunities for women today.
The release date of the artist's film is currently unknown, but the story is quite clear. Fans of Édith Piaf's work only have to wait for the project's announcement and trailer.
Previously, we wrote about how artificial intelligence showed what diseases would look like if they were humans.