Kyiv shelling on August 2: photos of consequences emerge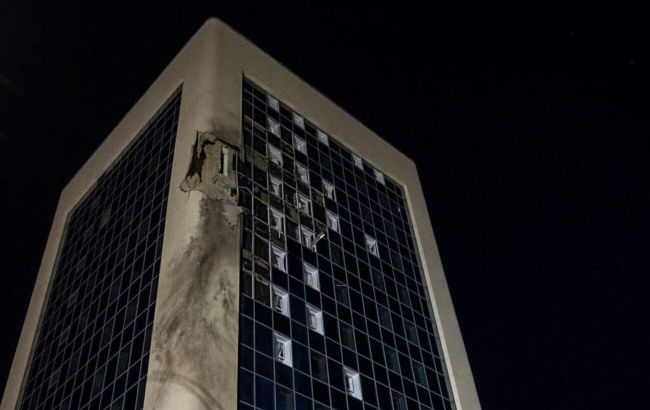 Russian forces carried out another wave of kamikaze drone attacks on Kyiv (Photo: facebook.com/DSNSKyiv)
According to the State Emergency Service (DSNS), in the early hours of this morning, Russian forces carried out another wave of kamikaze drone attacks on Kyiv. Rescuers have shared images depicting the aftermath of debris falling in the Solomianskyi district of the city.
The attack resulted in damage to the façade of an administrative building spanning from the 9th to the 11th floors. Responders surveyed the compromised structure at the scene of the shelling. Fortunately, there were no reported fires or casualties.
Nocturnal drone assault on Kyiv
During the night of August 2, the Russian occupying army launched an attack on Kyiv using unmanned aerial vehicles. Hostile drones were spotted in the region, prompting the activation of air defense forces. Explosive sounds reverberated across the capital.
Debris from the attack was recorded to have fallen in the Solomianskyi, Holosiivskyi, and Sviatoshynskyi districts of Kyiv. Non-residential buildings and road surfaces suffered damage as a result.
The Ukrainian anti-aircraft defense forces successfully neutralized all the Shahed drones employed by Russia in the assault on Kyiv.