Kuleba urges UN to act against Russia's crimes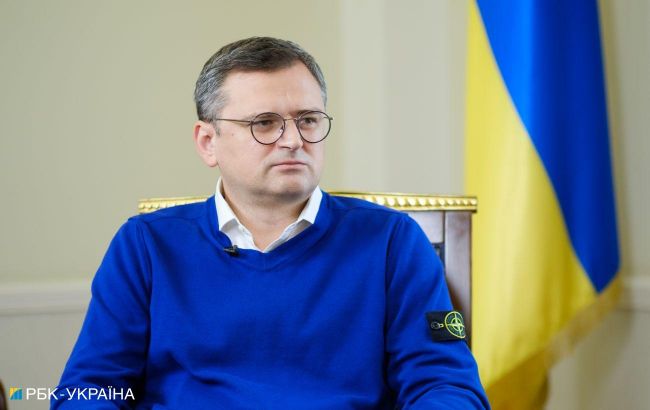 Dmytro Kuleba, Minister of Foreign Affairs of Ukraine (Photo: Vitalii Nosach, RBC-Ukraine)
Russia continues to abduct Ukrainian citizens from the territories occupied by it. The UN needs to find international instruments to force the Russian Federation to return the abducted Ukrainians home, according to a statement of Ukrainian Foreign Minister Dmytro Kuleba during the debates at the UN General Assembly.
According to his words, Russia continues to abduct or unlawfully imprison Ukrainian civilians from the territories it occupies. Over 8,800 civilians are known to have been abducted, while more than 10,200 are considered missing. According to international law, these actions are considered war crimes and crimes against humanity.
"But given the scale of this mass unlawful practice by Russian occupiers, we are not just talking about isolated cases. We are talking about Russia taking civilian hostages as a tool of its genocidal war. No other conflict in modern times has seen such crime on such a scale," he emphasized.
Kuleba pointed out that the international community currently lacks the necessary instruments to address this problem. Unlike prisoners of war, civilians taken hostage cannot be returned through exchange, as it would only encourage Russia to abduct even more people.
"We urgently need new international instruments for punishing the abduction of civilians and ensuring the safe return of civilian hostages. I propose that we begin to develop such instruments," the minister stated.
The Ukrainian Foreign Minister also reminded that Russians not only abduct people but also kill Ukrainian children. Occupiers have already killed at least 494 Ukrainian children and wounded 1,052 others. At least 379 children have gone missing during the hostilities. Occupiers also extensively export children to Russia.
"I urge all UN member states to exert maximum pressure on Russia in their national capacities. I do it on behalf of all the parents of Ukraine, who want to reunite with their children. We can force Russia to end its violations against children and safely return them if we demand it together, with one strong voice," Kuleba said.
On the eve of this, German Foreign Minister Annalena Baerbock called on the UN to unite efforts to return the children abducted by Russia to Ukraine.
As known, in mid-March 2023, the International Criminal Court in The Hague issued an arrest warrant for Putin and the authorized representative for children's rights, Maria Lvova-Belova, for the unlawful deportation of Ukrainian children to Russia.
Now Putin is obliged to be arrested in 123 countries worldwide that have ratified the Rome Statute or recognized the jurisdiction of the Hague Court.