F-16 for Ukraine: Ukrainian foreign minister on countries willing to provide aircraft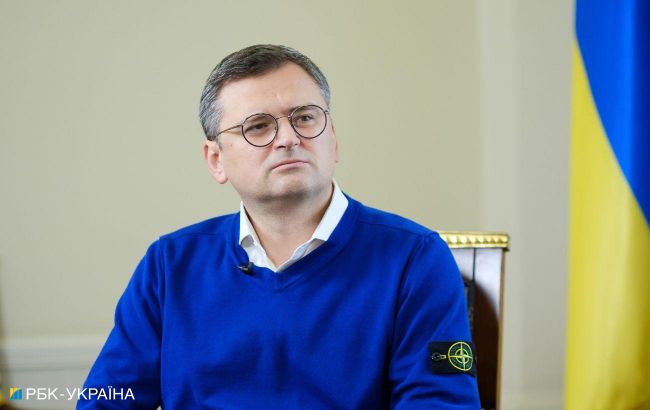 Ukrainian Minister of Foreign Affairs Dmytro Kuleba (Vitalii Nosach, RBC-Ukraine)
Minister of Foreign Affairs of Ukraine, Dmytro Kuleba said in an interview with Ukrainian TV that there are countries willing to provide Ukraine with F-16 fighter jets and even specify the number of aircraft. However, currently, only the dates for the start of training Ukrainian pilots have been publicly agreed upon.
According to Kuleba, Ukraine is no longer buying into mere words and promises. However, Kuleba noted that "we have heard very important words from countries that have shown through concrete actions that they are serious."
"For example, there is a representative of the state who is ready to give you F-16s, and you know how many he is ready to give you and when. And you know that he has kept all his promises during the year and a half of war. So you believe this person. Sometimes you have to believe in diplomacy, too," the minister said.
When asked about the identity of the person who assured the provision of F-16s, he did not answer directly but mentioned that "there is such a person, and not just one."
"We have clear understanding of countries that already said they would provide aircraft and even specify the quantity. Well, based on what we see publicly, there have been final dates for the start of training for Ukrainian pilots and mechanics. And this process will finally be launched soon. And everything will go according to plan," Kuleba said.
F-16 fighters for Ukraine
On July 11, a coalition for training Ukrainian pilots on F-16s was officially established, with 11 countries participating. The Netherlands and Denmark are leading the coalition and have expressed their intention to train Ukrainian pilots. These countries have special aviation simulators.
The training of Ukrainian pilots on F-16s is set to begin in August.
Earlier, Minister of Foreign Affairs Dmytro Kuleba said that the first F-16 fighters could be flying in the Ukrainian sky by the end of March 2024.