Kuleba flies to New York for UN Security Council ministerial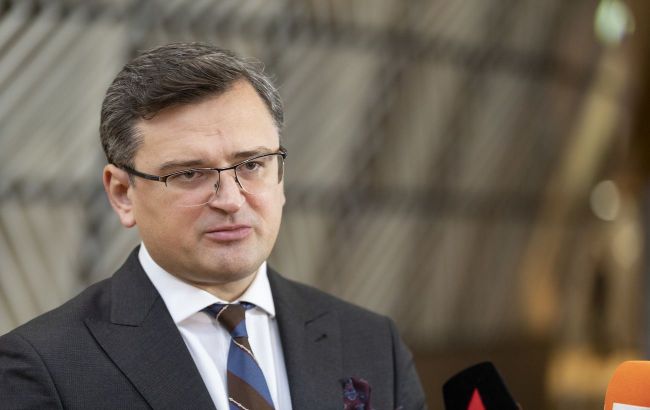 Ukrainian Minister of Foreign Affairs Dmytro Kuleba (GettyImages)
Kuleba will participate in a ministerial meeting of the UN Security Council concerning Russia's armed aggression against Ukraine on July 17. Additionally, he will attend a high-level event commemorating the 25th anniversary of the Rome Statute of the International Criminal Court.
On July 18, the Foreign Minister will address the General Assembly of the United Nations, focusing on the situation in the temporarily occupied territories of Ukraine.
Apart from these engagements, Kuleba is scheduled to hold several bilateral meetings with foreign counterparts, the leadership of the United Nations Development Programme, and the group of permanent representatives from African states at the UN.
Regarding the UN Security Council, the session is set to commence on July 17 at 15:00 (22:00 Kyiv time), and the General Assembly debates will start on July 18 at 10:00 (17:00 Kyiv time). The meeting will be chaired by British Foreign Secretary James Cleverly, as the United Kingdom holds the presidency of the Security Council in July.
It was previously reported that governments of various countries are exploring ways to mitigate the risks associated with the emergence of artificial intelligence technologies that could significantly impact the global economy and the landscape of international security.