Kremenchuk clarifies casualty count after Russian missile strike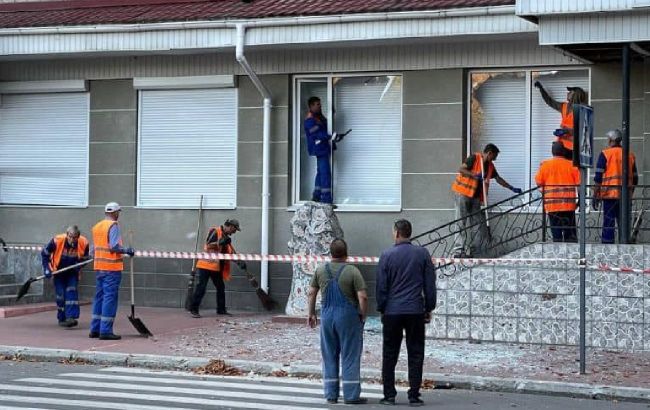 In Kremenchuk, the updated number of casualties due to the missile strike, was revealed (facebook.com/vitalii.maletskyi.official)
The number of casualties due to the Russian missile strike on Kremenchuk in the Poltava region has increased. Among the injured are children, according to the Mayor of the city, Vitalii Maletskyi.
He noted that search and rescue operations at the site of the missile strike had been completed. One person was killed as a result of the Russian attack. 32 people were injured, including three children. 16 individuals have been hospitalized.
"As a result of the missile attack on our city, several residential buildings in the central part of Kremenchuk were damaged by the shockwave. Windows were shattered, roofs were damaged, and in some places, there is damage to the facade decor," said Maletskyi.
Currently, a special commission is working in Kremenchuk, conducting surveys and documenting the damage.
Photo: Kremenchuk clarifies the number of casualties from the missile strike (facebook.com/vitalii.maletskyi.official)
Kremenchuk shelling
On Friday, September 22, during an air raid alert in Kremenchuk, explosions were heard. Later, it became known that Russians had carried out a missile strike on the city's civilian infrastructure.
Local authorities reported yesterday that one person was killed as a result of the attack, and 31 people were injured.