Kostiantynivka shelling: Rescue operation completed, death toll rises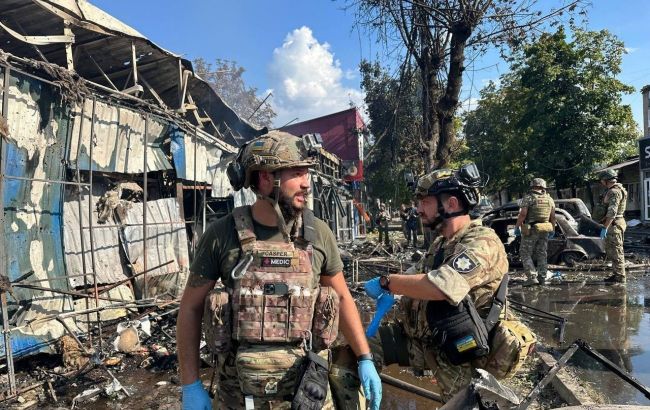 Kostiantynivka shelling: Rescue operation completed, death toll rises (t.me/UA_National_Police)
Russian terrorists once again launched a rocket attack on Kostiantynivka in the Donetsk region today. The search and rescue operation at the scene has already been completed, according to Minister of Internal Affairs of Ukraine Ihor Klymenko.
"The search and rescue operation in Kostiantynivka has been completed," the minister said.
As a result of today's attack, 17 people were killed and 32 were injured.
For more details on the missile attack by Russian terrorists in Kostiantynivka, you can refer to the RBC-Ukraine report.
Kostiantynivka shelling in the Donetsk region
In recent days, Kostiantynivka has been under constant shelling, although it is considered to be in a so-called "relatively rear" area.
Yesterday, on September 5th, Kostiantynivka was also shelled, and three people were injured. They were traveling in a minibus at the time of the shelling. Two of them are in critical condition.
Earlier on the morning of September 5th, occupiers also launched a rocket strike on Kostiantynivka, injuring one person and damaging three multi-story buildings and three private houses.