Kherson shelling, power and water shortage in city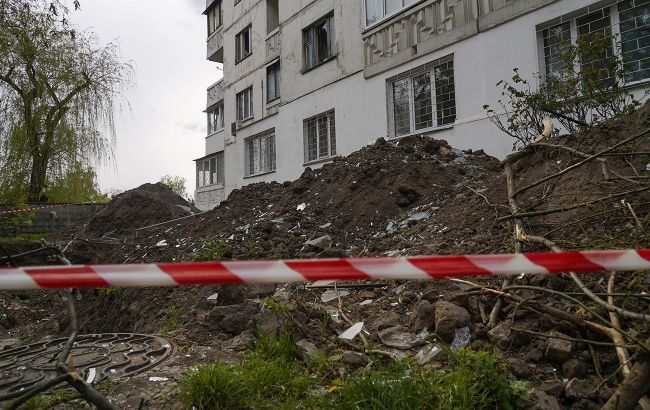 Photo: Russians dropped two aerial bombs on Kherson (Getty Images)
Russian terrorists dropped two aerial bombs on Kherson. The critical infrastructure facility had been targeted, said the head of the Kherson City Military Administration, Roman Mrochko.
According to his statement, at approximately 10:00, with a 30-minute interval, Russian Su-34 fighters carried out air strikes on Kherson. According to preliminary information, the occupiers dropped two guided aerial bombs in the area of critical infrastructure.
Problems with electricity and the internet
Due to shelling the power went out. Electricity is already being restored in the city. Additionally, communication has deteriorated in the city, and there is no internet.
Authorities are urging residents to stock up on food and water and to seek out points of invincibility.
Damaged train
Ukrzaliznytsia (Ukrainian Railways) reported that the station in Kherson was cut off from power, and backup power has been activated. The shockwave damaged 11 carriages of train number 102, Kherson - Kyiv, but no passengers were injured.
The train has already left the shelling zone and continues its journey as scheduled.
Shelling of Kherson
Russian occupiers daily shell Kherson and previously liberated settlements on the right bank. The occupiers use heavy weapons and aviation against the civilian population.
For example, on October 14, the Russians targeted Kherson. One of the markets came under fire. Fortunately, no one was harmed as a result of the enemy's attack.