Kharlan leads Ukraine to Fencing Championship semifinals, but team faces defeat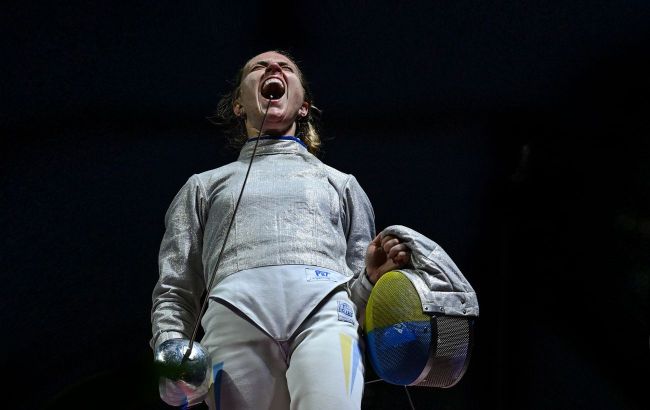 Olga Kharlan (Getty Images)
The quarterfinal match of the World Fencing Championship took place today in Milan, Italy. The Ukrainian team consisted of Olga Kharlan, Alina Komashchuk, Olena Kravatska, and Yuliia Bakastova.
In the quarterfinals, the Ukrainian fencers faced a team from the US. Initially, Ukraine's athletes fell behind, but they made a remarkable comeback and secured victory with a score of 45:44. Olga Kharlan made the decisive hit, leading the team to success.
Moving on to the semifinals, the Ukrainian fencers faced the top-ranked team in the world and champions of the 2023 European Games, with representatives from France. Unfortunately, the Ukrainian team lost with a score of 32:45.
The Ukrainian fencers will now compete for the bronze medal in the World Fencing Championship. They will be facing the fencers from South Korea.
Kharlan scandal
On July 27, a scandal erupted at the World Fencing Championship due to the disqualification of Ukrainian athlete Olga Kharlan. She refused to shake hands with a Russian fencer whom she had defeated.
The Russian fencer stayed on the piste for almost an hour, demanding that Kharlan be punished. As a result, the Ukrainian athlete was disqualified.
The International Olympic Committee (IOC) intervened in the situation and granted qualification to the Ukrainian team for the 2024 Olympic Games. The International Fencing Federation (FIE) also clarified that they did not cancel Kharlan's disqualification but rather suspended it.