Kharkiv region hit by Tornado shelling: Injuries reported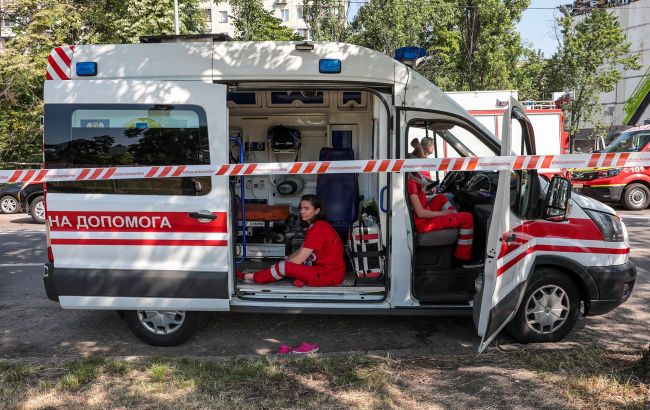 Kharkiv region hit by Tornado shelling: Injuries reported (Getty Images)
Shevchenkove was shelled with the Tornado-S multiple launch rocket system at around 9 am. A local resident was injured, and private homes and outbuildings were damaged.
Shevchenkove is located less than two kilometers from the village of Hroza, which was attacked by occupiers yesterday, resulting in the death of 52 people.
Other targets hit by the occupiers include the city of Vovchansk, where a 75-year-old woman and a 77-year-old man were injured. Oleh Syniehubov, the head of the Kharkiv Regional State Administration, clarified that a 25-year-old woman with a disability was also poisoned by carbon monoxide gas.
On October 5, around 10:45 pm the enemy once again shelled Kupiansk, resulting in damage to a building.
Prosecutors have initiated an investigation into these incidents, with law enforcement officials taking all necessary measures to document war crimes committed by the Russian Armed Forces.
Photo: Consequences of the strikes (facebook.com/pgo.gov.ua)
Latest information about the victims
The Ministry of Internal Affairs of Ukraine specified that at 10:00 am the Russians fired again at Shevchenkove settlement.
"Several hits were recorded: two within the settlement and one outside the settlement. A 54-year-old man was injured. He was taken to the hospital," the report says.
Also, at 04:00 am, the enemy shelled the village of Petropavlivka with a FAB-500 high-explosive bomb. During the impact, residential buildings, garages, and electric poles were damaged.
Around 10:00 am, the village of Nechvolodivka was shelled from the Smerch anti-aircraft missile system.
Morning missile attack on Kharkiv
Russian troops carried out a rocket attack on Kharkiv early Friday morning, targeting the city center. According to preliminary information, the occupiers used two Iskander-M ballistic missiles for the attack.
Residential buildings in two districts of Kharkiv, Kyivskyi and Osnovianskyi, were hit in the enemy's attack.
For more details on the rocket attack in Kharkiv and footage from the scene, you can refer to the report on RBC-Ukraine.