Kenyan government declares day off for planting 100 million trees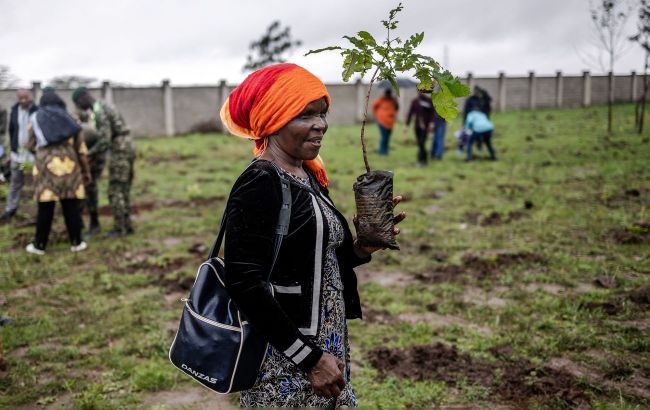 Illustrative photo (Photo: Getty Images)
As part of the fight against climate change, Kenyans were given a day off. This way, the government plans to plant 100 million seedlings, reports BBC.
The government has directed around 150 million seedlings to state nurseries. Each Kenyan has been urged to plant at least two trees, which can be obtained for free.
It is expected that by the end of the rainy season in December, 500 million trees will be planted. In Kenya, a special app called Jaza Miti has also been launched to register plant species, their quantity, and the date of planting. It will also help people choose the most suitable plots for each tree species.
The initiative is aimed at helping in the fight against climate change. According to the Minister of Environment, Soipan Tuya, the day off will allow "every Kenyan to join the initiative."
Despite overall enthusiasm for this initiative, Kenyans have criticized the government for recently lifting the ban on logging in state forests.
Eearlier we reported that a rare species of birds may completely disappear from the world - only 5 of them are left.
In addition, RBC-Ukraine reported on cute animals that are at risk of extinction.