Kazakhstan may stop exporting oil through Novorossiysk due to situation in Black Sea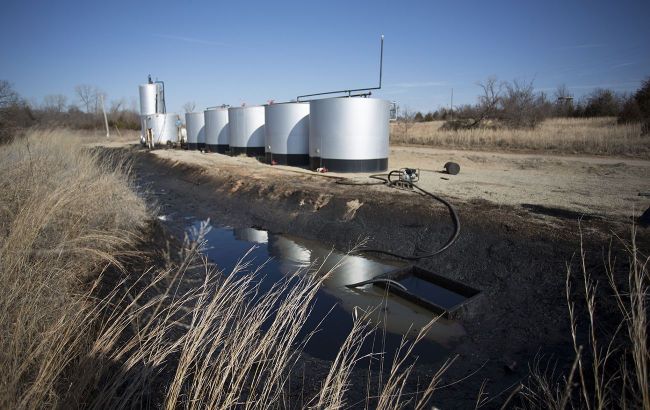 Kazakhstan will stop exporting oil through Novorossiysk due to situation in Black Sea (Photo: Getty Images)
Kazakhstan is considering the possibility of redirecting its oil shipments from the Russian port of Novorossiysk in the Black Sea to the port of Ust-Luga in the Baltic Sea, as stated by the Deputy CEO of "KazTransOil" responsible for transportation, Erik Sagiyev.
"We are considering options for Novorossiysk. If the situation worsens in the Black Sea waters, the volumes we transport via the Sheskharis port will be redirected to the Ust-Luga port. That's our plan," said Sagiyev.
Dangerous port of Novorossiysk
After Russia withdrew from the "grain deal" and launched a series of strikes on Ukrainian Black Sea ports, maritime drones attacked the Russian landing ship "Olenegorsky Gornyak" in the port of Novorossiysk, as well as the oil tanker SIG in the Kerch Strait.
Moreover, on August 18, a massive fire broke out in the port of Novorossiysk - wooden pallets with fuel barrels caught fire there.
President of Ukraine Volodymyr Zelenskyy stated that Russian ships could be destroyed by the war's end if the Kremlin continued to attack Ukrainian ports.
Between 15% to 20% of the daily oil sales Russia makes on global markets rely on the Black Sea route, the main transit corridor for Kazakhstan's oil.
The Minister of Energy of Kazakhstan, Almasadam Satkaliev, mentioned that Kazakhstan aims to ensure the security of its oil exports through the Russian port of Novorossiysk.