Kate Middleton impressed with vibrant attire during speech in London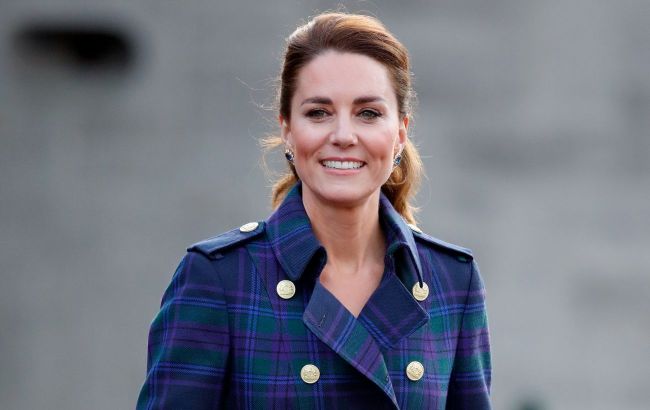 Kate Middleton impressed with a vibrant suit (photo: Getty Images)
Kate loves wearing trouser suits, and moreover, she often opts for vibrant colors that highlight her personal style and natural beauty.
Details about the suit the Princess of Wales chose for a significant speech in London, according to Daily Mail.
Kate Middleton impressed in a purple suit
The Prince's wife is known for occasionally revisiting her past looks in new settings. She is also celebrated for her fondness for outfits reminiscent of the late Princess Diana, who is considered a style icon.
Middleton attended a meeting in London dedicated to emotions, particularly those related to children, a crucial topic for parents, educators, and the children themselves. Certainly, Kate purposefully chose such vibrant attire as she spoke about the "emotion wheel," associating each emotion with a specific color and explaining children's feelings.
The woman arrived at the event in an elegant purple suit by Emilia Wickstead. While she had worn a similar outfit before, this one had a slightly different cut and shade.
Completing her look, the princess paired the suit with pumps that were almost in the same tone as the outfit, beautifully complementing her overall appearance.
As always, she carefully styled her hair, creating a voluminous bun that added sophistication, elegance, and femininity to her look.
Kate Middleton in a vibrant suit in London (photo: Getty Images)
The meaning of the purple color
Since Kate was at a meeting where colors reflect emotions, What the choice of color by the mother of three signifies.
Purple was historically considered a royal color, and its shades symbolize trust, friendship, and sincerity. Rich and deep shades convey depth and seriousness of emotions.
This color is often associated with self-assured individuals who live in harmony with themselves and the world around them. Remarkably, these descriptions aptly characterize Kate herself.
Kate Middleton in a purple suit (photo: instagram.com/katemiddletonprincessofwales)
Earlier, we discussed how Kate Middleton showcased the art of combining an elegant black dress with royal pearl jewelry.