Joining NATO is unpredictable process. What people in Estonia say about Ukraine in Alliance?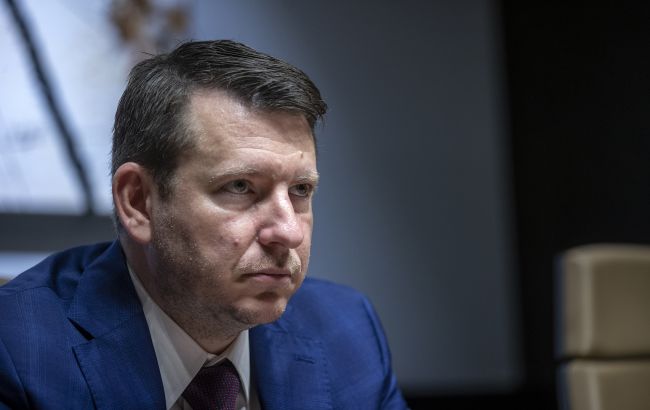 Jonatan Vseviov (Photo: Getty Images)
Estonia has no doubts that Ukraine will become a NATO member. However, questions arise regarding the timing and steps needed for this, according to the Chancellor of the Ministry of Foreign Affairs of Estonia, Jonatan Vseviov, in an interview with RBC-Ukraine.
Ukraine will be a NATO ally, the question is about the steps
The Secretary-General of the Estonian Ministry of Foreign Affairs noted that he does not know of any Ukraine ally opposed to the country's accession to the North Atlantic Alliance. The question lies in the subsequent steps because the country is in war.
According to the diplomat, the question is about what will happen between these two facts – the war and the accession. "We have a number of different ideas and options, and those things are being discussed. Estonia works hard to make sure that the Ukrainian people understand that you are on a pathway", the diplomat adds.
He added that the issue above is already being addressed to make Ukraine understand what steps need to be taken for accession. These steps, including technical and coordinated aspects, must be clear.
"And after you take these steps, you also need to have political consensus for the Alliance's enlargement," explained the Secretary-General of the Estonian Ministry of Foreign Affairs.
An unpredictable process
"NATO accession is an unpredictable process. Unpredictable in a technical sense. For example, Finland is already a member of the Alliance, while Sweden is not yet, even though they submitted their application practically simultaneously. In Ukraine, the situation is more complicated due to the war. Do not lose hope. Hang on to what we've said officially, which is that you will be a NATO member. Keep on doing what you can to demonstrate that you will be ready to join," stated Vseviov.
According to the Secretary-General of the Estonian Ministry of Foreign Affairs, the question of accession depends not only on Ukraine's military readiness but also on the stability of its democracy, which is crucial for many Alliance members, including Tallinn.
"We do not want to compromise on democracy. And we will continue to work internally," he added.
Ukraine's NATO membership
Ukraine expected to receive an invitation to join NATO at the summit in Vilnius held this summer. Kyiv understands that it will only have the opportunity to join the North Atlantic Alliance after the war ends but wants a political signal from its allies.
NATO Secretary-General Jens Stoltenberg recently stated that Ukraine would receive an invitation when "all allies agree, and conditions are met."
In particular, NATO member countries agreed during the summit that Ukraine could join the Alliance without a Membership Action Plan through a simplified procedure.