Japan and Philippines may enter into security pact due to threat from China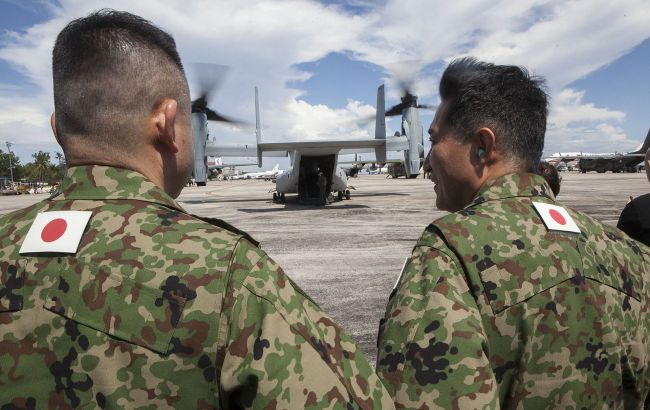 Japan and the Philippines may sign a security cooperation pact (photo: Wikimedia)
The governments of Japan and the Philippines are considering a pact to enhance security cooperation and promote joint exercises due to the increasing threat posed by China in the Indo-Pacific region, according to Kyodo.
Sources from the publication indicate that during the planned summit in the Philippines at the beginning of November, Prime Minister Fumio Kishida and President Ferdinand Marcos Jr. will give permission to begin negotiations on a "Mutual Access Agreement," which would promote the presence of military forces from the ally country.
"Negotiators from both sides are set to delve into the intricacies of the treaty by the end of this year, aiming to sign it as early as next year," the sources noted.
It is expected that during the summit, Kishida and Marcos will pledge to intensify joint military exercises between both countries, furthering trilateral security cooperation with the involvement of the United States.
Given China's territorial claims in the East China Sea and South China Sea, Japan and the Philippines seek to enhance deterrence through regular joint exercises with the United States, according to the sources.
Such arrangements are aimed at facilitating the movement of defense personnel between countries for training and disaster relief operations, while also easing restrictions on the transportation of arms and supplies.
China and the Philippines
In recent times, relations between the Philippines and China have been tense due to the policies of President Ferdinand Marcos Jr., who has pursued a course of closer ties with the United States.
At the beginning of the year, Japan, the United States, and the Philippines decided to strengthen their defense cooperation in light of potential Chinese military aggression toward Taiwan. Later, they conducted joint maritime exercises with Australia.
In March, the U.S. and the Philippines conducted joint military exercises to practice defense against potential aggression toward the archipelago.
Furthermore, China has territorial claims over the entire South China Sea, which is in violation of international law as it is divided among several countries. Towards the end of September, China deployed a floating barrier near the Philippines, obstructing Filipino fishing boats from going to sea and working in the region.