Italy's coach discusses 'sport beyond politics' before match with Ukraine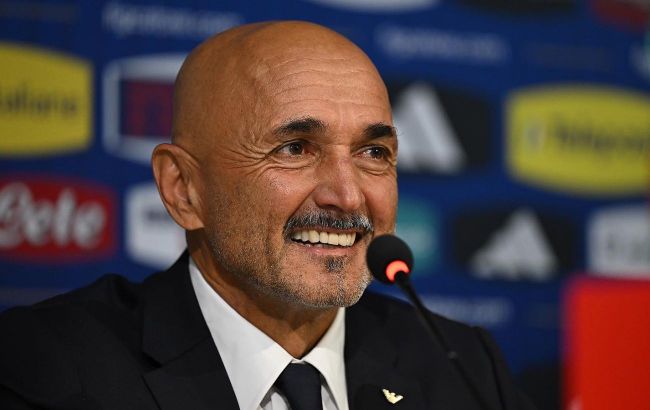 Luciano Spalletti faces deserved hate (photo: instagram.com/lucianospalletti)
Before the Euro 2024 qualifying match between Ukraine and Italy on November 20, the coach of the Azzurri, Luciano Spalletti, angered the public with a statement about "sport beyond politics" at his press conference.
What the Italian national team coach said
During a meeting with journalists, one of the media representatives reminded the Italian specialist that in May he congratulated Saint Petersburg's Zenit and its president, Gazprom CEO Aleksei Miller, on the Russian championship title.
"Can you explain why, a year and a half after Russia's full-scale invasion of Ukraine, you are publicly supporting a club whose owners are financing a war that is capturing and killing thousands of Ukrainians?" the journalist asked.
Luciano Spalletti (photo: instagram.com/azzurri)
Spalletti attempted to respond, but it was rather clumsy.
"First of all, I coached many players in that team and worked with many coaches. In addition, there are 5 employees left with whom I worked in that team. In my time, Aleksei Miller also headed the club. I received congratulations on winning my championship (at that time Spalletti was coaching Napoli - Ed.) and I think I had the right to do the same, congratulating them on winning their championship," he said.
After these words, the Italian coach added that, in his opinion, "it is a little bit incorrect to link sporting events, sporting activities to the conflict," with which he "strongly disagrees."
"I am against any conflict and war in general. We Italians, including the Italian national team, are very close to the people who are suffering. I and all of us think about the people who want to live in peace, about the children who are no longer there," Luciano explained.
"I want to say that we hope that this conflict will end as soon as possible. We are close to all the people who are suffering. I must also mention the people affected by the floods in Tuscany," the Blue Team coach summarized.
Reaction to Spalletti's words
Serhii Stakhovskyi, the former captain of the Ukrainian national tennis team, who is now fighting in the Ukrainian Armed Forces, was one of the first to respond to Spalletti's lame excuses.
"Luciano Spalletti, what a joke you are. Sport is out of politics?? Congratulating the head of gazprom, the main donor of war in Ukraine. porca puttana..." Stakhovsky wrote on his Instagram.
Screenshot