Major mistake to walk away from Ukraine - White House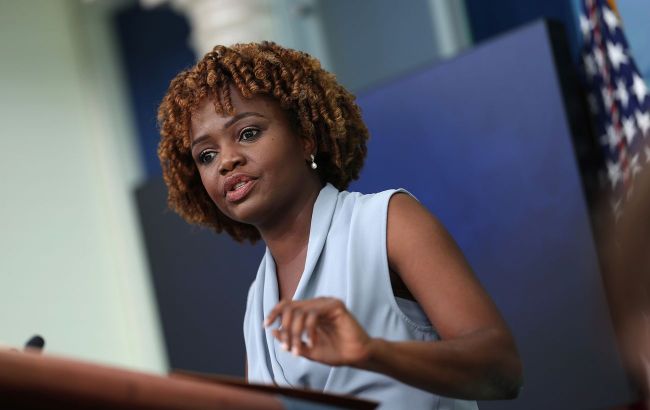 White House Press Secretary Karine Jean-Pierre (photo: Getty Images)
The White House is convinced that discontinuing support to Ukraine in its fight against the Russian aggressor would be a major mistake for the United States, said White House Press Secretary, Karine Jean-Pierre, during a briefing.
The White House spokeswoman stated that President Joe Biden believes that nothing has changed in terms of supporting Ukraine, and it is necessary to continue providing assistance.
"It would be a major mistake if we do not continue to do that. Throughout this year, the United States has rallied the world to support the people of Ukraine as they defend their freedom and democracy against Russian aggression," said Jean-Pierre.
She added that within the political establishment of the United States, including in the House of Representatives and the Senate, both Republicans and Democrats continue to maintain broad commitments to supporting Ukraine.
Aid from the U.S. to Ukraine
In the U.S. Congress, there has been a standoff over the U.S. government budget for the next fiscal year. The Democratic Party wanted to include additional funds for Ukraine in the budget, but Republicans opposed this while advocating for cuts to certain expenditures.
As a result, the U.S. government was on the brink of a shutdown. Therefore, Congress voted for a temporary budget lasting for 45 days. It didn't allow for additional funding for Ukraine, but the White House promised to allocate funds through a separate bill.
Yesterday, the House of Representatives forced its Speaker McCarthy into retirement, which currently makes it impossible to continue considering the U.S. government budget or allocate funds for Ukraine. Following this development, President Joe Biden announced a "major speech" regarding support for Ukraine.