'It was the maximum' - Lithuanian President on Ukraine's issue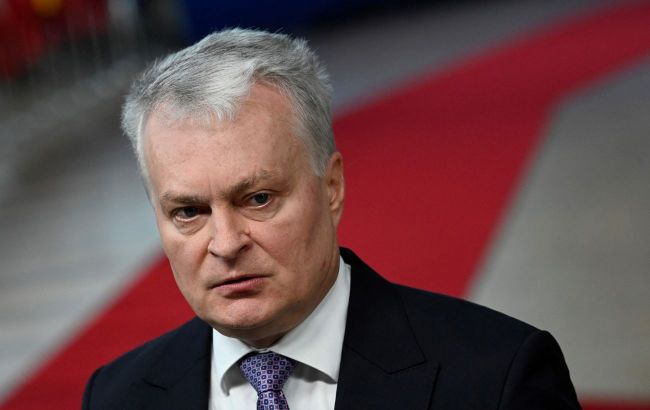 President of Lithuania Gitanas Nausėda
Lithuania considers the allies' decision regarding Ukraine at the summit to be the maximum achievable outcome for NATO member countries.
Lithuanian President Gitanas Nausėda made this statement in response to a question from a correspondent of RBC-Ukraine during the NATO summit in Vilnius.
He redirected the question to the Ukrainian authorities regarding whether the decision made by the allies at the summit was sufficient for Ukraine.
"This is the position of Ukraine. And probably you have to ask President Volodymyr Zelenskyy. I think that it was the maximum we could achieve yesterday. Because nobody is talking about membership right now. We are talking about membership as conditions allow," stated Nausėda.
He refrained from providing a response to the clarifying question about Ukraine's invitation to join the Alliance.
NATO decision regarding Ukraine
NATO summit in Vilnius has been taking place since yesterday, during which the allies agreed on a joint communiqué, including the vision for Ukraine's path toward the Alliance.
Contrary to our expectations, Ukraine did not receive a direct invitation to NATO from the allies. As NATO Secretary-General Jens Stoltenberg explained, Ukraine will receive an invitation when all allies agree and conditions are met. However, there were no explanations or clarifications about the specific conditions to be met.